Falklands second flight: interest from Brazil, Chile and Uruguay airlines
Saturday, March 3rd 2018 - 10:15 UTC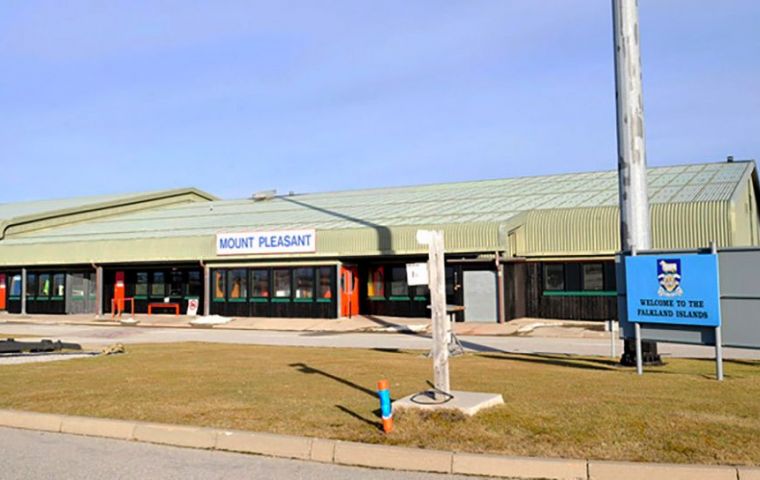 The Argentine foreign ministry said on Thursday that several airlines from Brazil, Chile and Uruguay have expressed an interest in making proposals for scheduled flights to the Falkland/Malvinas Islands with stops in Argentine territory.
The brief release states that at "the end of the time limit (end of February) established by the governments of Argentina and the United Kingdom, several airlines based in Brazil, Chile and Uruguay have expressed their interest in presenting firm proposals for new scheduled flights to the Malvinas Islands with periodical calls in Argentine continental territory.
"Those proposals will be assessed by the competent aeronautical authorities, regarding their viability and convenience, and on these basis the corresponding authorizations will duly be awarded."
On 16 February the Falkland Islands released an announcement with the heading, "Progress made towards establishing a second commercial Falkland Islands air link", indicating that "UK embassies in Brazil, Chile, Paraguay and Uruguay have received a letter jointly issued by the UK and Argentina Governments, requesting assistance in contacting airlines in their respective countries, to invite them to communicate their interest in establishing a new weekly scheduled air service to and from the Falkland Islands.
"Once these responses are received at the end of February, a commercial process will be initiated that will be led by the Falkland Islands. This will be managed in stages to evaluate viable proposals from interested airlines and undertake negotiations, with the objective of securing one additional flight per week, including a monthly stop in Argentina, once in each direction, before the end of 2018. This will complement the existing weekly LATAM flight to and from Chile".