Chilean film wins Oscar for best foreign language film, and is an icon for LGBTQ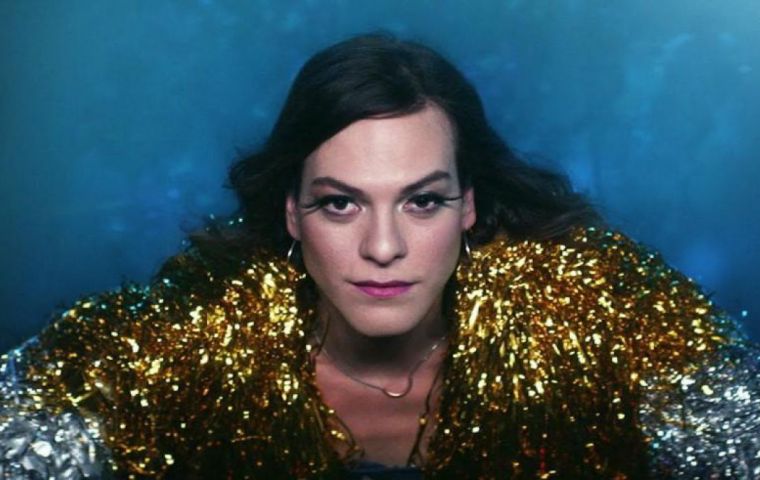 Taking home the Academy Award for best foreign-language film, Sebastian Lelio's drama became the first-ever Chilean film to win an Oscar. But, more importantly, it marked a breakthrough in transgender cinema. The Spanish-language feature, about a trans woman who faces bigotry and intolerance after her partner dies, has become a touchstone for an entire movement, and the film's star, trans actress Daniela Vega, its spokeswoman.
While Vega has been reluctant to take on that political mantle ("I'm not an activist" she said), there's no denying the impact A Fantastic Woman has had on discussion surrounding transgender issues.
The film's journey began last year at the Berlin International Film Festival, where the movie had its world premiere. Vega's performance — her first-ever screen role, she had originally acted as a consultant on the pic before Lelio cast her as the lead — drew lavish praise.
"The movie's stunning revelation, however, is Vega," noted critics. "It's a transfixing performance, restrained and moving, with a gut-wrenching impact ... Vega even does her own singing, with impressive ability. This is acting at its most fearless."
A Fantastic Woman, the review concludes, "represents a huge leap in terms of trans narratives onscreen."
Berlin's jury seemed to agree. The movie won a Silver Bear for best screenplay as well earning the Teddy Award for best LGBTQ film at the festival. Vega, however, was snubbed for best actress, a shock to many.
A Fantastic Woman proved a sleeper hit for Sony Pictures Classics, which picked it up for North America, Australia and New Zealand ahead of its Berlin premiere, earning close to US$ 600,000 in the U.S. The box-office impact of the pic's Oscar win remains to be seen. That the film is a milestone in transgender cinema is undeniable.