Ambitious expansion for Argentine international Ezeiza airport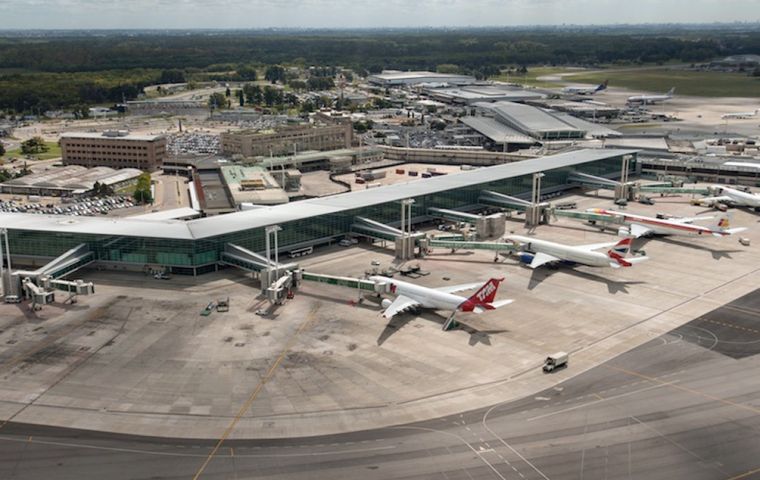 The Argentine government has announced it plans to invest 15 billion Argentine Pesos (some US$ 750 million) in an ambitious expansion of the country's main international airport, Ezeiza, in the outskirts of Buenos Aires city.
According to the Transport Ministry by 2021, a dramatic increase in air traffic activity is expected at the country's largest airport Ezeiza. The terminal currently receives 10 million passengers annually.
The airport's total area would increase from the current 58,400 square meters to 217,230 square meters.
The redesigned airport will feature 52 gates from the current 27, with six new check-in gates and over one hundred self-check-in facilities, the Transport Ministry confirmed. Parking space will grow over 50% to 5,264 lots.
The airport will also be able to receive four times as many aircraft and will feature a new air traffic control tower. Renovations at Ezeiza began in 2016 and will continue through 2021.