UK expert in Montevideo to promote British sheep genetics in Uruguay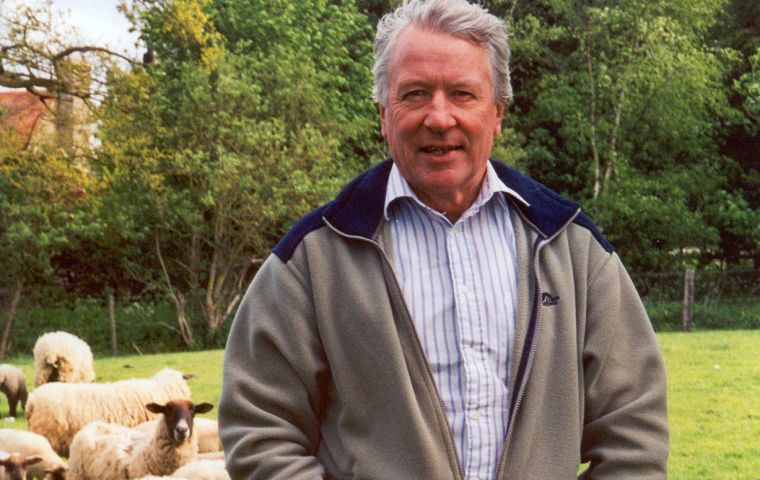 A British expert in export certification is visiting Uruguay with the aim of promoting the regeneration British genetics in Uruguayan flocks. In Uruguay there are currently four sheep breeds of British origin: Suffolk, Romney Marsh, Hampshire Down and Southdown, in addition to British Texel.
Henry Lewis, industrial partner of the Department for the Environment, Food and Rural Affairs linked to British Export Certification said that "importing new British genetics will add greater value to Uruguayan production and will allow the country to increase its exports to the rest of the world".
Lewis will give a conference on sheep genetics in the United Kingdom and its global reach on Thursday 15 March from 10 am to 12 pm at Ambassador Ian Duddy's residence.
In addition, Lewis will have a series of meetings with key stakeholders including authorities of the Ministry of Livestock, Agriculture and Fisheries (MGAP), Central Lanera, Secretariado Uruguayo de la Lana (SUL), the National Institute of Agricultural Research (INIA) and the National Meat Institute (INAC) to talk about the importation of sheep germplasm from the United Kingdom, which at present is not permitted for sanitary reasons.
The objective is to offer a statement on the status of British genetics and the benefits that Uruguay would obtain if the country authorized such imports, since the original concerns that gave rise to the restriction have been overcome. Proof of this lies in that countries with very high sanitary standards such as New Zealand, Canada, United States, Chile and, more recently, Brazil (only a few weeks ago) allow the importing of British genetics to their respective countries.
This is in addition to the 28 countries of the European Union and associated countries such as Norway, Switzerland and Moldova.
In the evening, the ambassador will offer a reception to the British Breeds' Societies in Uruguay. Lewis' visit is part of a regional tour that will also take him to Paraguay and Argentina.
The United Kingdom is in the top ten sheep breeding countries of the world and the largest in Europe in terms of quantity and exports. It has about 90 different breeds of sheep. Likewise UK offers export certification for sheep semen and embryos to the 28 members of the European Union and 3 associated countries; semen to Brazil, Canada and the United States; semen and embryos to Chile, Guyana, Mexico, New Zealand and other countries.