Dry summer cuts Argentina's soy crop to 40m tons; US$ 4.6bn negative impact on the economy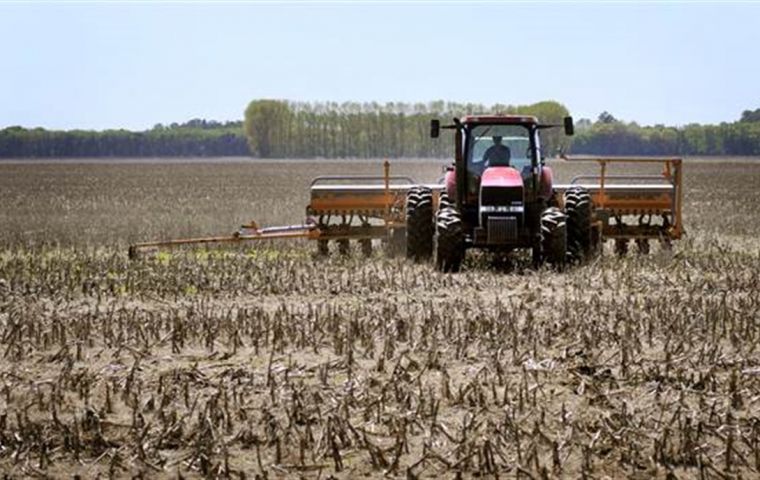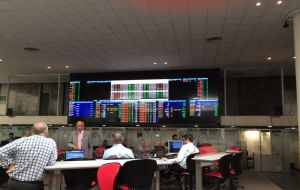 Argentina's Rosario Grains Exchange slashed 14% off its forecast for the country's soy crop on Thursday, saying a drought now in its fourth month would limit the harvest to 40 million tons versus its previous estimate of 46.5 million. Argentina has been suffering dry weather since last November.
An unrelenting summer sun has shriveled crops, dented Latin America's No. 3 economy and put upward pressure on world food prices.
"The impact of the drought on the Argentine economy will go to US$4.6 billion, or 0.7% of gross domestic product projected for 2018," the exchange's head of research Emilce Terre said in a message, adding that more crop forecast cuts were possible, especially for corn.
"The season continues to be characterized by lack of water," the exchange said in a statement on its website. "Some privileged areas have gotten rain, but the amount of water in those areas barely surpassed six centimeters, at best."
Most analysts have slashed their soy crop forecasts, which started the season in the range of 55 million tons, to below 45 million. A treasury ministry official estimated the drought would cut between 0.5 and 1 percentage point off 2018's headline growth rate.
Weather forecasters say they do not expect enough rain over the days ahead to reverse the damage in most areas.
The Buenos Aires Grains Exchange currently projects the soy harvest at 42 million tons and the corn crop at 34 million.
Soy harvesting began in parts of the Pampas provinces of Cordoba, Santa Fe, Entre Rios and Buenos Aires, totaling about 2% of nationwide planted area, the Buenos Aires exchange said in its weekly crop report. "Yields in harvested areas have been very uneven," it said.
The drought has meanwhile expanded north toward marginal soy-growing provinces like Chaco and Santiago del Estero.
"If moisture is not restored in the soil of central Chaco province, it will increase the chance of another cut in our production projection, which remains at 42 million tons," the report said.