Global Britain will have 250 new diplomatic roles overseas in the next two years
Friday, March 23rd 2018 - 08:56 UTC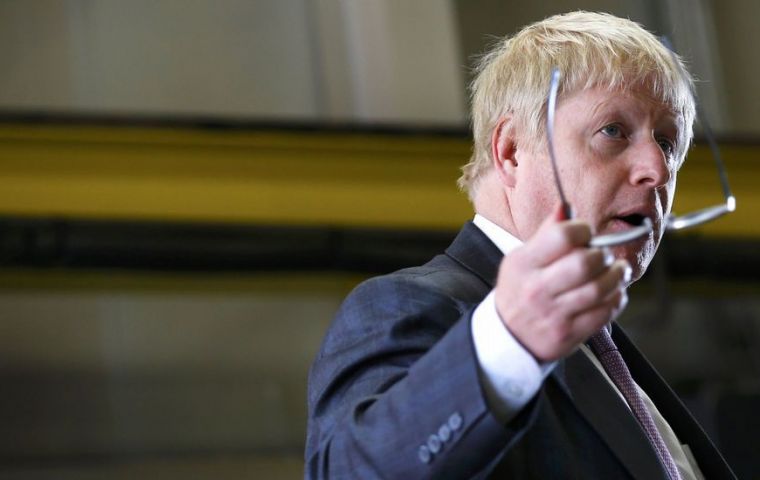 At least 250 new diplomatic roles will be created overseas in the coming two years as the Foreign and Commonwealth Office (FCO) invests in a major expansion of the UK's diplomatic service, an uplift of almost 15% on the number of British diplomats overseas, the Foreign Secretary announced today.
Ten new sovereign missions, either embassies or high commissions, will also be opened over the next 2 years. This means that the UK will have more sovereign missions around the world than any other European nation.
As part of the Government's Global Britain vision, this expansion of the UK's global presence and increase in the number of diplomats underscore the government's commitment to strengthening relationships with old allies and forging new partnerships around the world as the UK leaves the EU.
Commenting on the expansion, the Foreign Secretary said: "I am determined that we will seize the opportunity of leaving the EU to become a more outward-looking country, which promotes free trade, projects our values and defends the international rules based system. That is the best way to serve our interests overseas and to protect the security and prosperity of people here at home.
"The expansion of our overseas network with at least 250 more diplomats and 10 new overseas missions will enable us to do all this. It reflects the ambition of Global Britain and will make the UK's overseas network of sovereign missions the largest of any European country.
"As we leave the EU, we will have a bigger global footprint and we will use our buccaneering spirit to go out and secure the right outcomes for Britain.
The announcement comes on the week that the UK opened a new diplomatic office in Chad's capital N'Djamena, which is the first UK mission in the country and will support the work of Foreign & Commonwealth Office and Department for International Development staff.
The additional roles overseas build on changes to the diplomatic service that we have already made to support the government's preparations for leaving the EU. These have included rebalancing the overseas network immediately following the referendum to create an additional fifty roles in the European network and boosting staff numbers by 150 in London and overseas, to support Brexit work as a result of additional Treasury funding of £14.5 million.
The uplift announced will be funded through a further £15.1 million for EU Exit preparations in 2018 to 2019 already announced by the Treasury at the Spring Statement this month and a proportion through a further £90 million additional funding now agreed by the Treasury to support the government's Global Britain ambitions over the next 2 years.