The Economist: Uruguay less dependent on Argentina, Brazil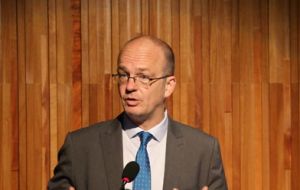 The British publication The Economist praised Uruguay's progress and underlined its decreasing dependency from giant neighbours Brazil and Argentina.
Between 2001 and 2016, the participation of Argentina and Brazil as destination of Uruguayan exports decreased from 37% to 21%, due mainly to the export tax imposed by the Kirchners, The Economist pointed out.
Argentine beef exports went down 75% between 2005 and 2012 and continue to be below Uruguay's figures, according to this report.
Jesko Hentschel, regional director of the World Bank, recalled that Uruguay, unlike Argentina, had won over the confidence of investors, while their neighbours defaulted on several occasions since the "disaster" of the 2001 and 2002 crisis.
The Uruguayan leaders have realised that the economy should diversify, says the publication, adding that President Tabare Vasquez had undertaken an effort to detach his country from the fate of others.
The formula of Uruguayan economic heterodoxy "has worked," notes The Economist, but warned that everything is not rosy.
The situation of internal discontent has been expressed in movements such as "One Uruguay," which is mentioned by the British newspaper as a movement of rural workers who demand lower taxes and a reduction in utility rates.
Another factor that weighs in Uruguay is its aging population, noted The Economist.
And the growth rate has fallen since 2015. The fiscal deficit that seems to be unable to fall below 3.5% of GDP.
The expert also pointed out that there is a rigid labour market and that the education system needs reforms.