Falklands' 14 strong team takes on the challenge of the Commonwealth Games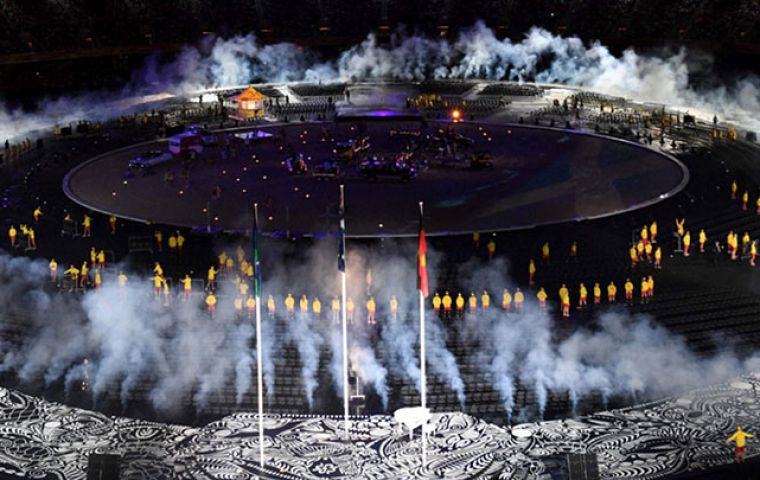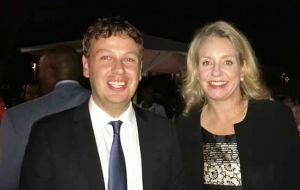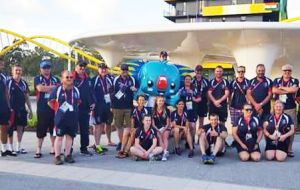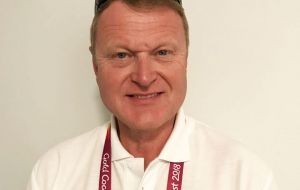 Wednesday marked the opening ceremony of the 21st Commonwealth Games which are being held from 4 -15 April at the Gold Coast in Australia. This is the tenth Commonwealth Games that the Falkland Islands have participated in and this time they will be competing alongside more than 6,600 athletes and team officials from 70 Commonwealth nations and territories.
The Falkland Islands have sent fourteen competitors to participate in Badminton and Shooting.
The Badminton Team consists of Tobi Adeoye, Christopher Eynon, Cheryl March, Zoe Morris and Team Captain Doug Clark. Team Coach is Richard Eaton and the Team Manager is Ben Watson. The Badminton Team will be competing in the Singles, Doubles and Mixed events.
The Falkland Islands will participate in three Shooting disciplines. In Full Bore, Christian Berntsen and Mark Dodd are entered in the Queen's Pairs and individual events. In Shotgun Clay Target, Graham Didlick and Glen Smith are entered in the Double Trap with Graham also entered in the Single Trap with Shaun Jaffray. Taking part in the Air Pistol 10m will be Nevin Middleton, Murray Middleton, Tansie Bonner and Charlotte Middleton.
Shotgun Team Coach is Saul Pitaluga and Air Pistol Team Manager is Elanne Christie. Steve Dent is the General Team Manager and Andrew Brownlee has the role of Chef de Mission.
MLA Stacy Bragger, portfolio holder for Sport, said, "I am delighted that the Falkland Islands will be taking part in the Gold Coast Commonwealth Games. This is our opportunity to take our place on the international stage and to reinforce our friendships and cultural ties with other Commonwealth nations.
"None of this would be possible without the hard work and dedication of each sportsperson and of course the support from local sponsors, without whom many of the teams would be unable to participate in these important Games.
"The work of the Falkland Islands Overseas Games Association cannot be underestimated as it enables our country to be represented at international events such as these. I would like to thank the FIOGA Executive, particularly Andrew Brownlee, for the huge amount of work that has gone into reaching this stage.
"I wish every single person within 'Team Falklands' the best of luck; you are making us all very proud."