Falklands launches Plan outlining the Islands 2018/2022 growth and prosperity targets
Thursday, April 5th 2018 - 07:53 UTC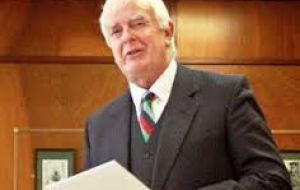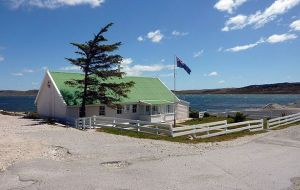 The Falkland Islands Government has published The Islands Plan 2018-2022, which sets out its ambitions for improving the prosperity, health and wealth of people across the Falklands over the next four years.
The document has been developed by the members of the Legislative Assembly and focuses on key objectives to support economic growth, improving transport and communications links, modernizing the Islands' infrastructure and protecting the environment.
MLA Roger Edwards, Chair of the Legislative Assembly, said: "The Islands Plan is our shared vision for the future of the Falkland Islands over the next four years, and sets out the positive changes that we want to see for the benefit of our community. In developing these ambitions we have taken the time to really listen to a wide range of views from across the Islands, so that we can be confident that our plans genuinely reflect the values and the needs of the people we serve."
"However, as members of the Legislative Assembly, we recognize that The Islands Plan cannot just be promises written on a page. We must put these ideas into action and we will be working closely with the civil service to make sure there is an unrelenting focus on delivering results for the benefit of every resident.
"We also have some significant challenges that we cannot ignore. Many of our objectives will require significant investment, sufficient labor, and a suitably skilled workforce to achieve, so we will need to take some big decisions to create the right environment for our plans to succeed.
"Above all the publication of The Islands Plan gives us an opportunity to set out how we want to build our own future – politically, socially and economically. We are a resilient nation with big aspirations and the next four years will be about making our voice heard, and leaving no doubt about the Falkland Islands' place in the world."
Gilbert House has arranged a special public meeting on 30 April 2018 to formally present The Islands Plan 2018-2022 to the community, and to answer any questions that people may have.