Falklands: April sun outages with disruption to satellite reception
Friday, April 6th 2018 - 09:27 UTC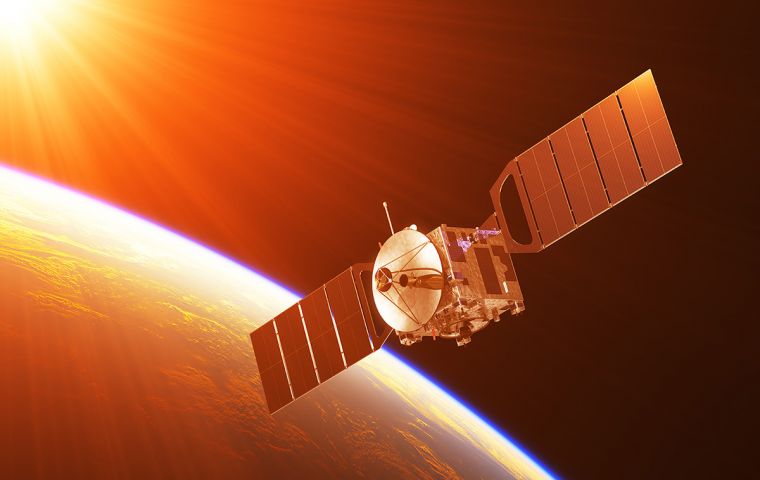 The Falkland Islands have been advised by British Forces Broadcasting Services, that during April a series of sun outages which will cause disruption to satellite dish reception across the Falklands.
A sun outage is an interruption in satellite signals caused by interference from solar radiation, this occurs when the sun is in direct line with a communication satellite and the radiation from the sun overwhelms the satellite signal.
During sun outages you will experience interference with television and radios services. This will be for a limited time, following which normal services will resume, so it is important not to retune set top boxes or televisions. Sun outages do not affect internet or phone services.
The estimated times for the upcoming sun outages are as follows; please note these timings are approximate and based on Stanley, so will alter slightly across the Islands:
Thursday 5 April: 2.32pm - 2.43pm
Friday 6 April: 2.30pm - 2.43pm
Saturday 7 April: 2.30pm - 2.44pm
Sunday 8 April: 2.29pm - 2.44pm
Monday 9 April: 2.29pm - 2.43pm
Tuesday 10 April: 2.29pm - 2.43pm
Wednesday 11 April: 2.30pm - 2.41pm
Thursday 12 April: 2.31pm - 2.40pm
Friday 13 April: 2.34pm - 2.36pm