Palestinian journalist dies after protests between the Gaza Strip and Israel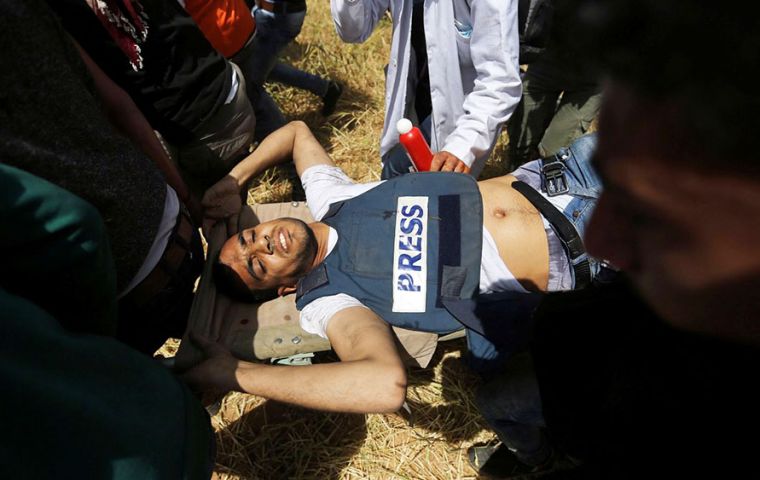 Wounded by a bullet yesterday by Israeli soldiers during protests near the border between the Gaza Strip and Israel, Palestinian journalist Yaser Murtaja has died, according to a statement from the health minister of the Palestinian enclave. Murtaja worked as a photographer for the Ain Media agency, based in Gaza.
Thousands of Palestinians gathered on Friday near the security fence that separates Palestinian territory from Israel to demand the return of some 700,000 Palestinians expelled from their land or who fled during the war that broke out after the creation of Israel in 1948.
Wounded by a bullet, the Palestinian journalist was wearing a press vest while receiving medical attention.
In addition to the 9 deaths that occurred this Friday, in the clashes in which the photojournalist Yaser Murtaja was hit by bullets, 500 other bullet wounded have been reported, according to the Palestinian health ministry.
According to AFP correspondents in the place, protesters torched tires and threw stones at Israeli soldiers, causing smoke over the security barrier to obstruct the visibility of the Israeli army. The military responded with tear gas and real bullets.
The Israeli army declined to comment, saying it was reviewing the incident.