Juncker insists that Brexit deal must "fully respect" Spain's veto on Gibraltar
Friday, April 13th 2018 - 09:07 UTC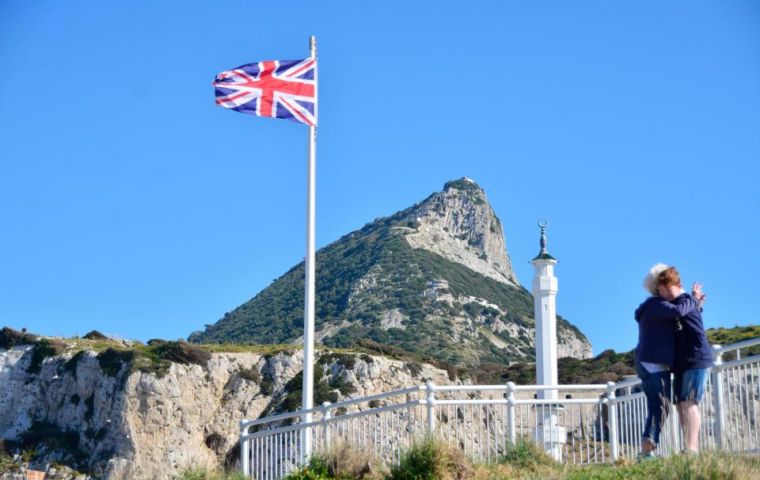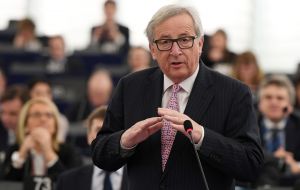 Jean Claude Juncker, the president of the European Commission, has again underlined the EU's position that the Brexit deal must "fully respect" the terms of the Gibraltar veto granted to Spain in the bloc's negotiating guidelines.
Mr Juncker was responding to a question in the European Parliament tabled jointly by Gibraltar's Labour and Conservative MEPs, Clare Moody and Ashley Fox, asking whether the transitional period would automatically apply to Gibraltar.
"Does the Commission agree that the enthusiastic Europeans who live in Gibraltar, who voted 96% to remain in the European Union, are also entitled to an orderly and smooth departure, as are the 13 000 EU nationals from all parts of the Union who live in Spain and work in Gibraltar?" the two MEPs had asked.
"Given that nobody has anything to gain from the non-application of transitional provisions to Gibraltar, can the Commission state whether it has any objections, in principle or in law, to Gibraltar maintaining its existing relationship with the European Union in line with any transitional arrangements negotiated with the UK for the period following March 2019?"
The controversial 'Clause 24' veto in the EU's negotiating purport to grant Spain a say in whether transitional arrangements are extended to include Gibraltar. Both the UK and Gibraltar reject that position and say the Rock is fully covered by the withdrawal deal.
In responding to the MEPs this week, Mr Juncker once again reaffirmed the EU negotiating position and referred Ms Mood and Mr Fox to the guidelines.
"In line with these directives, the territorial scope of the Withdrawal Agreement, including as regards the transition period, should fully respect paragraphs 4 and 24 of the European Council guidelines of 29 April 2017, notably as regards Gibraltar," he said, referring to the veto clause.