Brazilian Supreme Tribunal: of the eleven Justices, seven were named by Lula and Rousseff
Saturday, April 14th 2018 - 11:10 UTC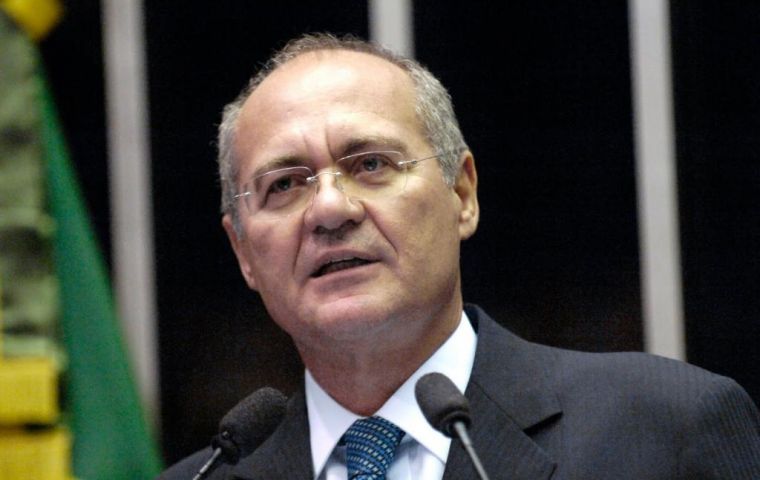 The Brazilian Supreme Federal Tribunal acts primarily as the Constitutional Court of the country, and its rulings cannot be appealed. The court is made up of eleven members, Justices, addressed to as Ministers, and they are appointed by the president and must be approved by the Senate.
During the thirteen years in which the Workers' Party (PT) was at the helm of Brazil's government, Lula da Silva (2003-2010) and his successor, Dilma Rousseff (2011-2016) had the opportunity to appoint eight justices. After President Rousseff's Impeachment in 2016, sitting President Michel Temer had the opportunity to nominate just one. Thus, the PT majority on the court stands solid at seven to four.
Among the eleven justices, only the three most senior and the most junior one were not appointed by either Lula or Rousseff.
In the controversial habeas corpus appeal by Lula da Silva's defense requesting the former president remain free, despite the two sentencing, while other procedural appeals are exhausted, the final vote was 6 to 5 against the appellant.
How did it work out? The three most senior justices (Celso de Mello, Marco Aurelio Mello, and Gilmar Mendes) who were not PT-appointed all voted to grant Lula's appeal, along with two of the three justices appointed by Lula himself (Ricardo Lewandowski and Dias Toffoli). But all four justices appointed by Rousseff (Luiz Fuz, Rosa Weber, Luís Roberto Barroso, and Luiz Edson Fachin), plus the one appointed by President Temer (Alexandre de Moraes) voted to deny it. It was Lula's own appointee as Chief Justice, Carmen Lucia, who broke the tie by voting against him.
This case was the most significant that the Supreme Federal Tribunal has heard in Operation Car Wash so far. To the merit of the high court it demonstrated that justice is not purely partisan in Brazil. Given the sides the various justices took, it actually appears that perhaps seniority played a much larger role in the justices' votes than partisanship.
Brazil has taken an enormous step in the direction of strengthening the rule of law. Operation Car Wash has sent billionaires, congressmen, senators, and governors to jail. And now, after the impeachment of a seating president for breaking the law, a former president is in jail, and he was put there by his own political appointees.