First opening of the QE2 floating hotel in Dubai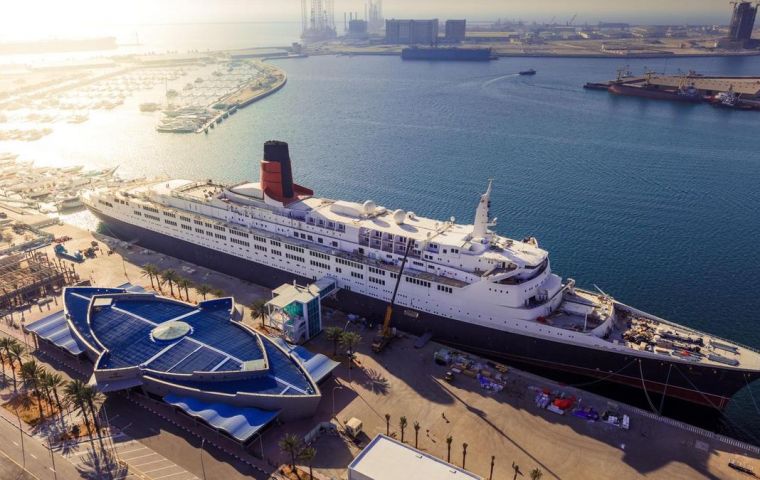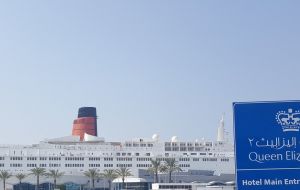 The UAE's new floating hotel, Queen Elizabeth 2, will be opening its doors to the public soon, and ahead of the big day, some images have emerged of what the refurbished cruise ship will look like inside. The once world-renowned ocean liner that sailed the oceans for years, also known as QE2, has just gone through 2.7 million man-hours of transformation and is now permanently docked at Mina Rashid in Dubai.
Even with the major restoration work already completed, the vessel's features, facilities and amenities will be unveiled to the public in various phases, with the soft opening slated this Wednesday and the grand launch taking place in October this year.
During this week's soft opening, guests will be able to check out a selection of restored rooms and suites, as well as five of the 13 planned restaurants and bars.
The refurbished ship has retained the original porthole windows in the rooms, as well as the interior design features, including the period furniture, renowned paintings and famous memorabilia.
A number of the restaurants have also kept the original names and retained the same décor as the vessel's former years.
Among those to be unveiled on Wednesday are the ship's original dining venues, such as The Chart Room, a sophisticated and historical lounge and bar; The Golden Lion, a traditional English pub and potentially one of Dubai's oldest and The Pavilion, a family restaurant with an expansive terrace overlooking the marina.
There is also the Lido, an all-day dining restaurant; The Grand Lounge, a cabaret-style lounge with a weekly entertainment programme; and the Yacht Club (below), a chic rendition of the former venue, as well as a unique take on the traditional afternoon tea.