Unasur under pressure: six nations, including Brazil and Argentina, suspend their memberships
Saturday, April 21st 2018 - 06:31 UTC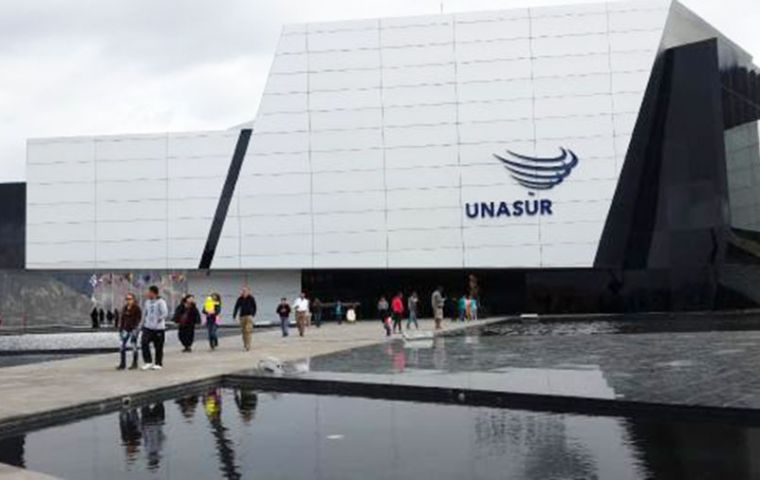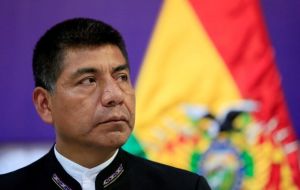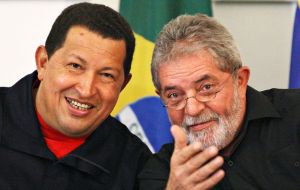 Half of the nations belonging to Unasur, a South American bloc set up a decade ago to counter U.S. sway in the region, have decided to suspend their membership, a Brazilian official announced on Friday.
The governments of Argentina, Brazil, Chile, Colombia, Peru and Paraguay believe the bloc has been rudderless under the current rotating presidency of Bolivia, according to a statement sent to Brazilian ministers.
Bolivia's Foreign Minister Fernando Huanacuni said the six were only pressuring for a quick turnover in presidency and stressed they were not abandoning Unasur. Bolivia will call an emergency meeting to solve disputes in the bloc, Huanacuni added in an interview with state media.
Unasur was created in 2008 when leftist populism advocated by the late Venezuelan leader Hugo Chavez was at its strongest in South America. But in recent years, the bloc has been paralyzed by divisions as center-right governments have risen to power in several countries.
"Unasur works by consensus but the differences between its members' political and economic views are so great it can no longer operate," said a Peruvian diplomat.
Brazil under ex president Lula da Silva and Chavez with other leaders set up Unasur to create a regional economic and political union that ultimately struggled to gain momentum.
Unasur sought to bypass the Washington-based Organization of American States (OAS), which leftists considered a tool for promoting U.S. policy in Latin America.
Venezuela's economic collapse and political turmoil post-Chavez has divided the region. At the OAS Summit of the Americas in Peru last week, the United States joined Brazil, Argentina, Colombia, Chile, Peru and Paraguay in condemning Venezuelan elections next month that they say will cement a dictatorship under President Nicolas Maduro.
Efforts to build consensus behind strongly worded condemnations of Venezuela have run into resistance from Caracas' left-leaning allies such as Cuba and Bolivia, as well as Caribbean nations that have benefited from Venezuela's subsidized oil.
The remaining active Unasur members are Venezuela, Bolivia, Ecuador, Uruguay, Guyana and Suriname.