FAAlling standards: Is air travel still safe?
Sunday, April 22nd 2018 - 13:08 UTC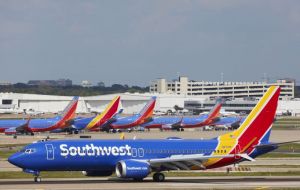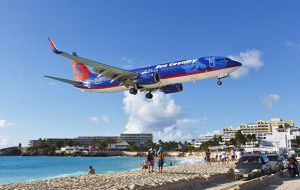 Within one week, 60 Minutes broadcasted an exposé on Allegiant Air's poor safety record – and Southwest Airlines blew an engine at 30,000 feet. Throw in years of Boeing 787 engine troubles- which have affected Norwegian Airlines, Air India and others – and a lot of questions are raised:
• Is the no-fault, no-fine culture at FAA and DOT fostering unsafe conditions and degraded air travel in many ways?
• Should airlines be re-regulated? And does de-regulation really benefit passengers?
60 Minutes did not do a hit piece on the airline. It was just stating the facts.
When Allegiant has four times more incidents than other airlines. Something is not right. Many of the problems mentioned in the piece are ones that have not been reported before. In response, Allegiant refused to have someone appear on-camera. Instead, they released a stilted and carefully crafted press release and also made an attempt to hide data. This all raises red flags.
Back in 2014, FlyersRights.org warned about allowing the 787 Dreamliner to fly 330 minutes from a landing zone.
Now the FAA has reduced this to 140 minutes which impacts about a quarter of Dreamliner fleet, due to engine problems.
When FlyersRights.org met with Boeing's top expert and asked what the chances were of a two-engine failure, there was no answer.
Now the FAA is discovering that it's a realistic possibility. There has already been one engine failure.
Safety is not a top priority with these airlines
Now we have an abundance of facts that show both Allegiant and Southwest cut maintenance costs costs in favor of profits.
Currently accident investigators are zeroing in on the causes of Southwest's in-flight calamity over Pennsylvania that saw a woman die when she was partially sucked out of a shattered window.
The U.S. National Transportation Safety Board says a fan blade inside one of the Boeing 737's engines appears to have separated, possibly due to metal fatigue, blowing apart the cowling and piercing the fuselage with debris.
Southwest was fined millions for maintenance issues since 2009 says a CBC report.
In the summer of 2016, a Southwest flight was forced to make an emergency landing in Florida after an engine blade separation ripped a foot-long hole in its wing.
Southwest is the world's largest operator of 737s, with its 700-plus fleet entirely comprised of the workhorse plane.
There have been persistent concerns about how the discount carrier maintains them.
Airline safety rating services have a mixed opinion of Southwest's record.
For example, airlineratings.com gives Southwest only four out of seven possible stars – the lowest rating of any American carrier – on the basis of past fatalities and a failure to complete a special international safety audit.
A ranking from the Jet Airliner Crash Data Evaluation Centre, based more on incidents per kilometres flown, ranks Southwest 15th among the world's 60 largest airlines – second only to Delta among American carriers.
Sun Country Airlines
Imagine this happening: Airline says, sorry we cant help you. Find your own way home, then strands you in a foreign country.
This is what happened to hundreds of Sun Country Airlines passengers after the carrier canceled their flights home from Mexico last weekend.
Sun Country made the decision it could not spare additional aircraft to fly and rescue the stranded passengers. That, the company said, would force it to cancel other flights where those aircraft were scheduled to be deployed next.
Sun Country is a small fleet Minneapolis based charter operator.
It appears the airline's new owners, investment buyout firm Apollo Global Management (AGM) does not 'do' customer service. You know, like not abandoning passengers when it snows in Minneapolis.
It was a horribly callous, calculated bottom-line dollar judgment that backfired. (eTN)