UK Project Guardian boosts air defense speed and accuracy
Monday, April 23rd 2018 - 08:46 UTC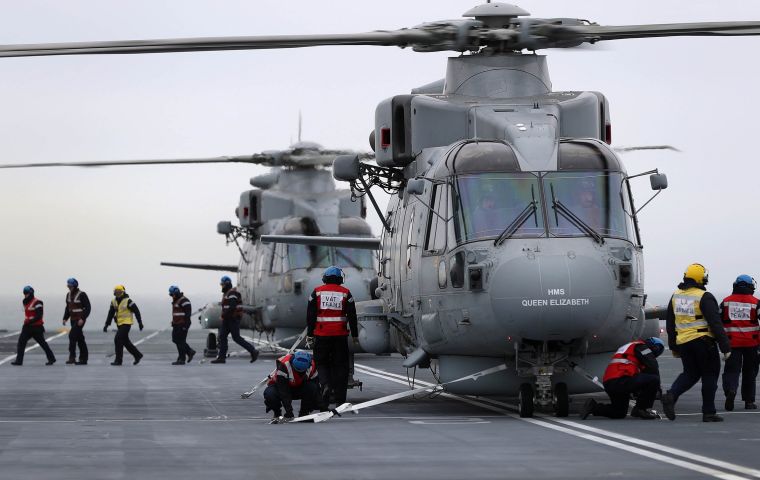 The Defense Secretary has announced up to £80m will be invested in a new computer system to boost the RAF's speed and accuracy. Known as Project Guardian, the Air Command and Control System will support early detection and rapid response to potential hostile or suspect aircraft.
The new technology is set to replace the current systems operating at RAF bases in the UK and Falkland Islands.
The RAF routinely intercept, identify and escort aircraft that enter international airspace within the UK's area of interest.
Since 2013, RAF jets have launched 68 times to intercept or monitor suspect aircraft in the skies around Britain - half of these in response to Russian planes.
Defense Secretary Gavin Williamson said: "With hostile regimes such as President Putin's Kremlin ripping up the international rulebook and terrorists still targeting our way of life. "This cutting-edge technology gives our RAF the upper hand in the face of rapidly changing and intensifying global threats."This investment will play a vital role in making sure our fighter pilots are primed and ready to keep Britain safe and to counter aggression from those who seek to cause us harm."
The Air Command and Control System is the computer system that takes in data to generate the Recognized Air Picture.
It can then provide a dynamic, real-time depiction of aircraft in the airspace the UK control or patrol, with each being identified as friendly or hostile.
The announcement comes on the 100th anniversary of RAF.