IMF forecasts Argentina will grow 2% this year because of the drought and fiscal shortcomings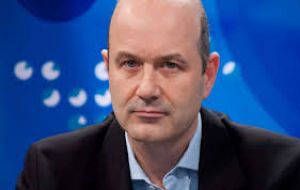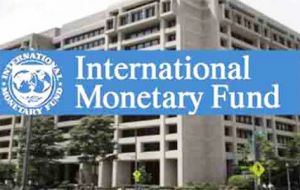 The International Monetary Fund's (IMF) World Economic Outlook update for April 2018 has reduced its expectations of growth for Argentina this year, and its projected annual inflation rate largely exceeds the 15% goal set by president Mauricio the Macri administration in December 2017.
In regard to growth, the organization directed by Christine Lagarde indicated that Argentina's GDP will grow by 2%, rather than the 2.5% it had predicted in the October WEO forecast "due to the effect of the drought on agricultural production, as well as the needed fiscal and monetary adjustment to improve the sustainability of public finances and reduce high inflation."
Consumer prices increased by 2.3% in March, bringing the inflation rate in 2018 so far to a cumulative 6.7%. The Central Bank has set an inflation target of 15% for 2018. The rate was 2.4% in February and 1.8% in January. Compared to a year ago, prices have increased by an average 25.4% around the country.
The IMF also projects Argentina's annual inflation rate will clock in at 19.2%, 4.2 percentage points higher than the Macri administration's target. Most private analysts coincide with the organization's analysis, and place their own projections closer to 20% and some even place it at 23%.
Central Bank Governor Federico Sturzenegger has indicated that if the inflation rate stays high, interest rates will be going back up in order to meet the 15% target.
However, the report assures that after this year, "(Argentina's) growth is set to recover gradually to 3.3% over the medium term."
The adjusted growth goes in line with the IMF's general projections for the rest of the continent and the Caribbean. "Gradual growth recovery continues in Latin America and the Caribbean, a region severely affected by the 2014–16 decline in commodity prices," the report says about the region.
When delving into the Brazilian economy, the organization indicates that following the deep recession the country experienced between 2015 and 2016, its "economy returned to growth in 2017 (1%) and is expected to improve to 2.3% in 2018 and 2.5% in 2019, buoyed by stronger private consumption and investment." However, it is uncertain how the arrest of former President Lula Da Silva impacts the economy of Argentina's neighboring country and largest trading partner.
Finally the partial recovery in commodity prices should allow conditions in commodity exporters [Argentina] to gradually improve," explains the report's summary.