Paraguay soy farmers hopeful newly elected Senate will not slap levy on exports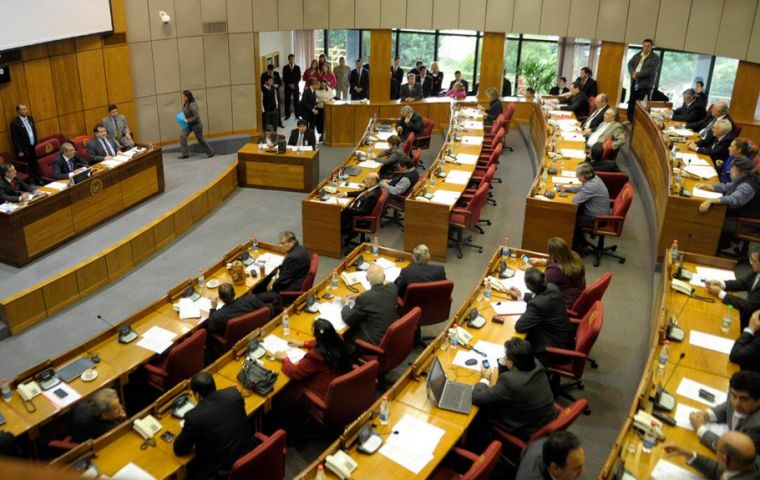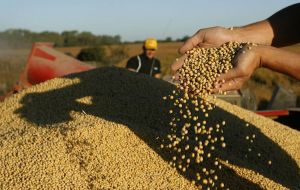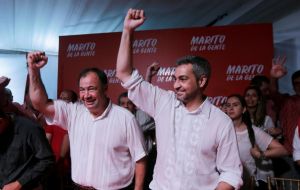 Paraguay's business-friendly ruling party lost fewer seats in Sunday's Senate election, than expected, ensuring strict fiscal policies while lessening chances of a tax hike on the key soy sector. Farmers in the world's No. 4 soybean exporter had feared that the new Senate might approves a measure, defeated last year, that would slap a 10% levy on exports.
Surveys had projected that the ruling Colorado Party, whose presidential candidate Mario "Marito" Abdo won by a 3.7-point margin over his center-left opponent, could lose up to seven of the 20 seats it currently controls in the 45-member Senate.
But with 97.33% of the Senate vote officially counted on Monday, the Colorado Party looked to have lost only three.
"It appears that the shift toward the political left that had been projected did not happen," political analyst and former member of Congress Sebastian Acha said in a telephone interview. "Abdo kept a strong presence in the Senate," he added.
Abdo, a 46-year-old former senator who campaigned on an anti-corruption platform and is set to be sworn in as president in mid-August, beat his main rival Efrain Alegre, a lawyer from the center-left GANAR coalition. But his margin of victory was much smaller than had been projected in polls.
Outgoing President Horacio Cartes had vetoed the proposed soybean export tax, and Abdo is also against the measure, which the business community feared would slow growth of the country soy sector. Abdo was expected to keep most of Cartes' policies unchanged.
Credit ratings agency Fitch in a statement kept Paraguay's outlook at positive, considering its opinion that Abdo would maintain Cartes' fiscal discipline. The agency said it projected that "Paraguay's recent trend of robust growth and diversification will continue."
Moody's said that although the presidential election result was much tighter than anticipated, it expected Abdo's government to broadly maintain the previous administration's policies.
"Paraguay has a strong track record of fiscally conservative policies, supporting our view that the country will keep low debt burdens," Moody's analyst Samar Maziad said.
Results of Sunday's election of members of the lower house of Congress, where the Colorado Party currently has 46 of the chamber's 80 seats, are expected to be released next month.