Argentina receives 32 bids for six road projects totaling US$ 8 billion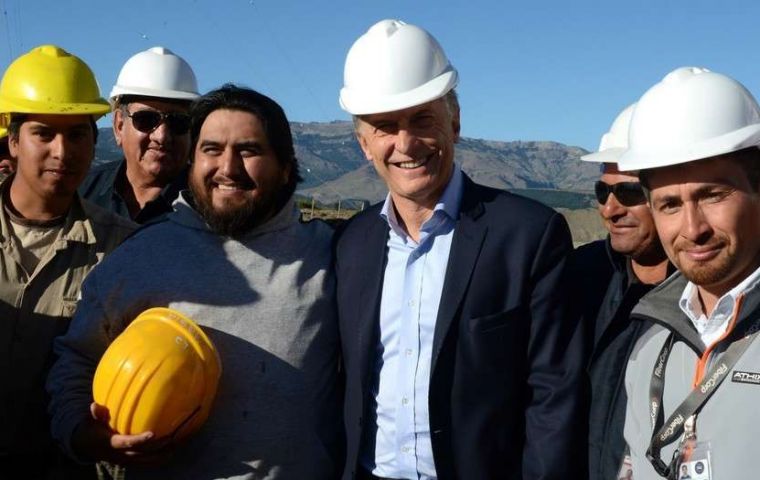 Argentina announced it received 32 bids for six road projects requiring around US$ 8 billion in investment, in a big test of how public-private partnerships (PPPs) can help cash-starved Latin American governments beef up infrastructure.
The bids came from 10 consortia representing seven foreign and 19 Argentine companies, including a unit of engineering firm Techint Group together with Spain's Acciona Concesiones. A unit of Portugal's Mota Engil also bid together with two Argentine construction firms. Builders from the United States, Colombia and Italy also presented offers.
Since taking office in December 2015, President Mauricio Macri has focused on upgrading Argentina's infrastructure after decades of under-investment. But growing public works spending has complicated another priority: cutting the budget deficit to 3.2% of GDP this year.
"PPP projects are done with better quality, in less time and at a lower cost, because the companies have incentives to innovate," Transportation Minister Guillermo Dietrich told reporters at an event announcing the bids.
For Argentina, the road auctions mark the first wave of a total of US$ 26.5 billion in PPP investment planned through 2022, including a total of US$ 12 billion in road projects through the current and future bid rounds. Dietrich said those investments would generate US$ 4 billion in government revenue through taxes.
More than 17 countries in Latin America have PPP programs, and they account for roughly 40% of infrastructure investment commitments, according to the World Bank. For example, Colombia has attracted US$18 billion investment in 32 toll road projects, and in Chile PPPs in renewable energy have led to more than US$ 9 billion in commitments since 2012.
Under such programs, private companies finance the project and enter into a long-term contract with the state to recoup their investment.
Critics of PPPs say governments do not always get a good deal. In Latin America, several infrastructure projects have become ensnared in corruption scandals, largely involving Brazilian builder Odebrecht. Last year, Colombia's government terminated an US$ 861 million PPP river dredging contract that was led by Odebrecht.
The road contracts in Argentina will be awarded by June 1, an official said at the launching event.