Mujica supports the FTA with Chile: Piñera begins his commercial tour avoiding Uruguay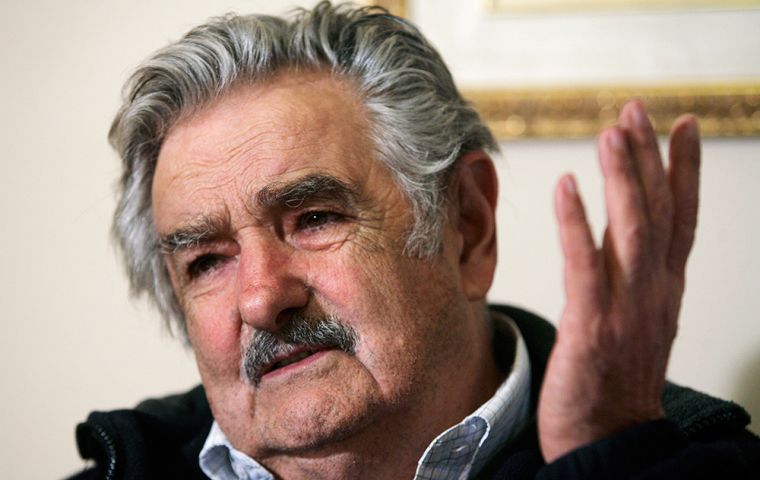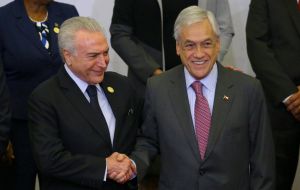 While Chilean President Sebastián Piñera started a commercial tour in Brazil last Thursday, in which he avoids Uruguay because the Free Trade Agreement (FTA) with Chile is blocked in the Uruguayan Parliament since 2016, ex-president José Mujica explained that he supports the FTA with Chile in order to look for "the best incentives to ensure commercial stability." The bench of former president Mujica and the communist party refuse to approve the commercial agreement.
According to Mujica, before "a weakened Mercosur", Uruguay has to look for alternative incentives to improve trade stability. "If we do not fit in some spaces, the economic losses due to the tariff sacrifice that our trade has are in danger of becoming unbearable", commented the former president to El Observador.
The leftist coalition Frente Amplio (Broad Front) –majority in the Parliament– is divided in that decision, since some sectors are decidedly against the FTA, calling it "neoliberal" and a defender of "imperial" interests.
The Broad Front will define in a National Plenary on May 5 whether or not it ratifies the FTA with Chile, an instance in which the guidelines to be followed by the government in future negotiations will also be resolved.
On the one hand, in favor of the treaty, there is the Seregni Liberal Front, the Socialist Party and the Artiguista Shed; on the other side, against the treaty, are the Communist Party, Casa Grande, the 711 list and the Federal League. The decision of Mujica's MPP is expected to tip the balance to one or the other decision. Nevertheless, the former president said he is confident that its bench will decide to support the FTA with Chile.
After a round of consultations with sectors of the Broad Front, the Foreign Ministry hopes that Parliament will approve the controversial free trade agreement (FTA) signed in 2016 with Chile, official sources said.
According to the ex president, States must adapt to new political perspectives of the world. "The world today is not what we like, the world is what it is," said Mujica.
The FA sectors most opposed to commercial openings understand that this type of mechanism represents a loss of sovereignty, since it takes away the decision-making power of the states.
Mujica, however, believes that "it would be a bun that the only loss of sovereignty was given by a trade agreement."
"It is not that we lose sovereignty over a treaty: the loss of sovereignty is global in today's world, especially for small countries, which, due to their size, need the bulk of their economic effort to go out," he said.