Argentina increases basic rate 300 points to 30.25% to combat inflation
Sunday, April 29th 2018 - 05:22 UTC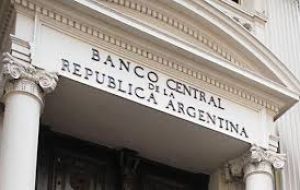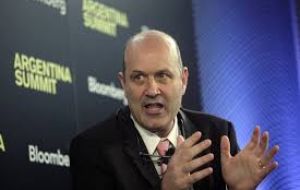 Argentina's central bank surprised markets at the end of the week by jolting its key interest rate up to 30.25% from 27.25%, citing weakness of the local peso against the US dollar and vowing to act again if high inflation persists.
The peso strengthened 1.31% after the move to 20.65 per US dollar. The local currency had fallen sharply since the bank's most recent, regularly scheduled monetary policy meeting on Tuesday, apparently prompting the rate hike.
"Given the dynamics of the exchange market, the monetary policy committee met outside of its pre-established schedule and decided to increase its monetary policy rate," the bank said in a statement.
Higher utility bills caused by a cut in state subsidies has meanwhile contributed to inflation reaching 25.4% in the 12 months through March, one of the world's highest rates.
"The decision was made with the aim of guaranteeing the disinflation process and the central bank is ready to act again if necessary," the bank's statement said. It promised to "continue using all tools at its disposal and conduct its monetary policy to reach its inflation target of 15 per cent for 2018".
The government has adopted policies aimed at spurring economic growth ahead of President Mauricio Macri's expected 2019 re-election bid. The perception of political pressure on the bank to grease economic activity by keeping the money tap open cast doubt on its willingness to raise interest rates.
"The market had doubts about the possibility that the bank would increase rates," said Gabriel Zelpo, chief economist at local consultancy Elypsis. "Today's decision shows the bank is really engaged in calming the market and fighting inflation. That was not so clear before."
Early on Friday, the peso had slumped 1.63% to an all-time low of 20.89 to the greenback, traders said, despite massive central bank dollar sales on Wednesday and Thursday designed to stop the currency from further weakening.
The bank sold US$ 853.3 million in the foreign exchange market on Thursday. The day before, it sold US$ 1.472 billion on the local spot market, its largest intervention in currency markets in at least 15 years.
Friday's rate increase was nonetheless surprising after central bank chief Federico Sturzenegger said earlier this month that the bank would wait to evaluate May inflation before deciding on a possible change in monetary policy.
"Inflation has to fall a lot beginning in May" in order for Argentina to meet the 2018 target of 15%, Sturzenegger said on April 16. "If that scenario does not play out, we have to do what we have to do, which in this case is raise the interest rate"