Local elections in England; London voters expected to punish Theresa May
Monday, April 30th 2018 - 08:25 UTC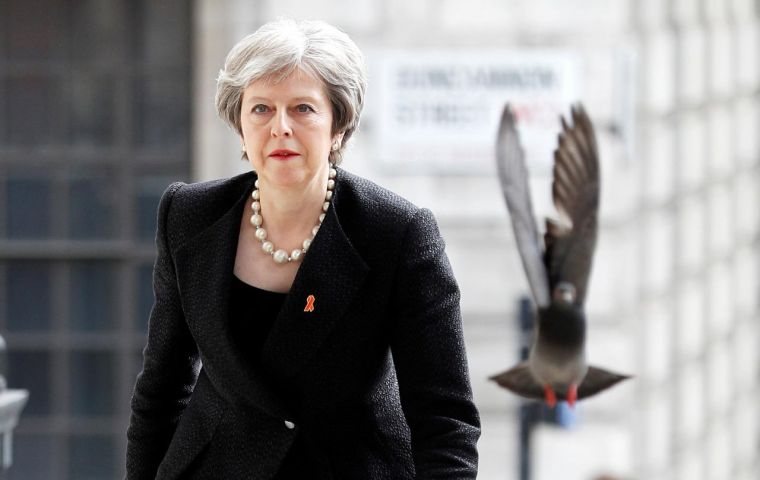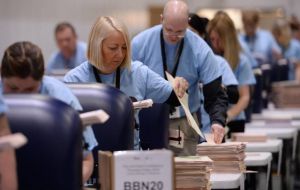 Voters in London are expected to punish Prime Minister Theresa May's Conservative Party at local government elections this week which could embolden critics of her Brexit strategy, but are not expected to trigger her downfall.
London and some other regions will on Thursday elect the local officials in charge of day-to-day public spending — a vote as much about issues like refuse collection and road repairs as it is about the national debate on immigration and May's plan to take Britain out of the European Union after a 2016 referendum.
The elections are seen as a bellwether of public sentiment and polls show voters are ready to deliver a critical verdict on both May's leadership and her party's eight years spent pursuing a policy of public spending cuts to shore up Britain's finances.
"A government that's been in power for eight years with an austerity program is naturally going to suffer at elections," said Robert Hayward, a former Conservative lawmaker who now sits in parliament's upper house and specializes in polling analysis.
A YouGov survey published on April 26 gave the opposition Labour Party, under Jeremy Corbyn, a 22 percentage point lead over the Conservatives in London, putting it on course for its best performance in the capital for 40 years.
Thursday's vote will come less than a year after a snap parliamentary election splintered the previously rock-solid foundations of May's position, stripping her party of its majority in a vote she had expected to win easily.
The result of that general election has been a weakened leadership, open dissent among Conservative lawmakers over exiting the EU and a nagging fear for some investors that her government could fall and be replaced by socialist-led Labour.
Thursday will not directly affect May's practical ability to govern: the vote does not cause seats in parliament to change hands and the slim working majority she has thanks to a deal with a smaller party will be unaffected.
But a below-par performance will embolden critics in her party and could then complicate the already-difficult task of executing her Brexit plan without making concessions to pro-EU factions, such as agreeing to stay in the EU customs union.
London has in recent decades voted more towards Labour, favoring its more liberal policies on immigration and social issues. The Conservatives currently control only eight of 32 boroughs outright.
Labor's surprise surge in popularity under Corbyn, a crucial factor in May 2017's election flop, was also strongly felt in London. The party won 54.5 % of votes in London last year — more than any other party for at least 70 years did.