Argentine Peso: the worst of the storm seems to be over...for the time being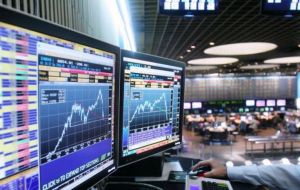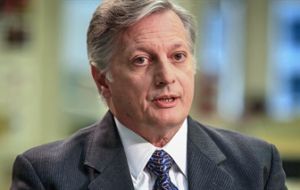 The Argentine Peso closed slightly weaker on Monday, though analysts remained optimistic the government and central bank had curbed a run on the currency with a massive rate hike and lower fiscal deficit target last week. . The local currency opened stronger on Monday but closed down 0.41%, at 21.97 per U.S. dollar. The Merval stock index ended down 3.43% and traders said investors remained cautious.
Last week, the Peso hit an all-time low of 23 per greenback, prompting the government to announce additional fiscal belt tightening and the central bank to hike its key interest rate to 40% on Friday. The Peso closed up 5% on Friday but was still down 15% for the year.
The Peso's slump made Argentines nervous. Many still have strong memories of a 2001 bank run that led to years of hyperinflation, political instability and poverty.
"The Peso may strengthen or weaken ... the idea is that there be little volatility," Treasury Minister Nicolas Dujovne said on local television on Sunday night, reminding Argentines that the Peso is a free-floating currency.
The 40% rate "can temporarily support an exchange rate of 21.6, but the heavy positioning, loss of credibility, and reputational cost make 22 [pesos] a new fair rate in our view," BTG Pactual economists said in a note.
The bank forecast an exchange rate of 24 per dollar for the year-end and raised its annual inflation forecast to 24%, far higher than the central bank's target of 15%.
The issue of credibility is crucial to Argentina, which returned to international capital markets after settling a dispute with holdout creditors after pro business President Mauricio Macri took office in late 2015, ending 12 years of leftist governments.
Marco Lavagna, an opposition congressman from a moderate Peronist party, tweeted on Monday that the expected approval on Wednesday of a long-awaited capital markets reform could also help calm markets. Its passage is seen as an important step to attracting more investment and achieving emerging market status.
The central bank, which is not technically independent from the government, had lowered rates earlier in the year, arguing inflation would start falling in May when a series of government mandated price hikes on energy and transportation were scheduled to end. But higher rates abroad and an exodus from emerging markets last week appeared to have caught it off guard.
Dujovne said on Sunday that inflation in May would be lower than 2%. Before announcing three emergency rate hikes starting on April 27, the central bank tried to prop up the Peso by selling nearly US$ 8 billion in dollar reserves on the spot market since March. Traders said the bank had not intervened on Monday.
Last Friday Dujovne announced that the budget deficit target was lowered from 3.2% to 2.7% of GDP which implies a full 1.1percentage point reduction in 2018 estimates, equivalent to savings of US$ 3.2bn.
Dujovne identified three components that converged on the Peso storm: increase in US interest rates; appreciation of the greenback worldwide and a degree of domestic uncertainty because of irresponsible opposition projects to modify the public utility rates policy.
In related news Energy minister Juan Jose Aranguren met with oil companies CEOs and asked them to freeze fuel prices for sixty days, despite the fall in value of the Peso and the increasing international price for oil.
Oil companies had estimated that given the latest events fuels would have to be adjusted up to 10%, but following the meeting and since government controlled YPF is expected to comply with the request, and dominates much of the retail market, probably the private sector could be willing to support.