Oil rises to US$ 70 a barrel, ahead of Trump's Tuesday decision on sanctions to Iran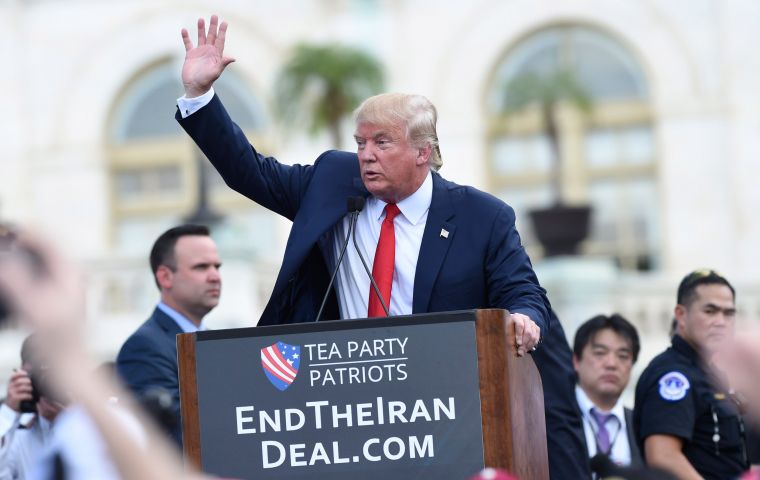 Oil prices rose for the fourth straight day on Monday to hit levels not seen since late 2014, boosted by the latest trouble for Venezuelan oil company PDVSA and the possibility that the United States could re-impose sanctions on Iran.
S. West Texas Intermediate (WTI) crude futures rose US$1.01, or 1.5%, to settle at US$ 70.73 a barrel.
This was the first time since November 2014 that WTI had climbed above US$ 70. Brent crude futures jumped US$ 1.30, or 1.7%, to settle at US$ 76.17 a barrel.
U.S. oil major ConocoPhillips moved to take Caribbean assets of Venezuela's state-run PDVSA to enforce a US$2 billion arbitration award.
"If ConocoPhillips is successful, then it will limit the revenues PDVSA will have and give them even more problems paying their bills and producing their oil," said Gene McGillian, manager of market research at Tradition in Stamford.
In total, the company's actions would affect about 400,000 barrels per day (bpd) typically shipped from the three locations, about a third of its exports. In the first quarter, PDVSA exported 1.19 million bpd of crude from its terminals in Venezuela and the Caribbean, a 29% decline versus the same period last year, according to Thomson Reuters data. Venezuela's oil output has halved since the early 2000s.
U.S. President Donald Trump said a decision on whether to remain in the Iran nuclear deal or to impose sanctions would be announced at 2:00 p.m. EDT (1800 GMT) on Tuesday, four days earlier than expected.
"I think it's a sign that he's planning on re-imposing sanctions, and the only question for oil markets is how soon," said Joe McMonigle, an energy analyst at Hedgeye Research. "I think they would as quickly as possible try to implement the sanctions."
The agreement has a dispute resolution clause that provides at least 35 days to consider a claim that any party has violated its terms. That can be extended if all parties agree.
If Trump restores core U.S. sanctions, under U.S. law he must wait at least 180 days before imposing their furthest-reaching measure: targeting banks of nations that fail to significantly cut their purchases of Iranian oil.
Analysts said Iran's exports could be cut by 200,000 to 300,000 bpd as a result. Iranian officials, however, said that the country's oil industry would continue to develop even if the United States pulls out of the accord.