Brazilian ex chief Justice will not run for the presidency in October
Wednesday, May 9th 2018 - 08:44 UTC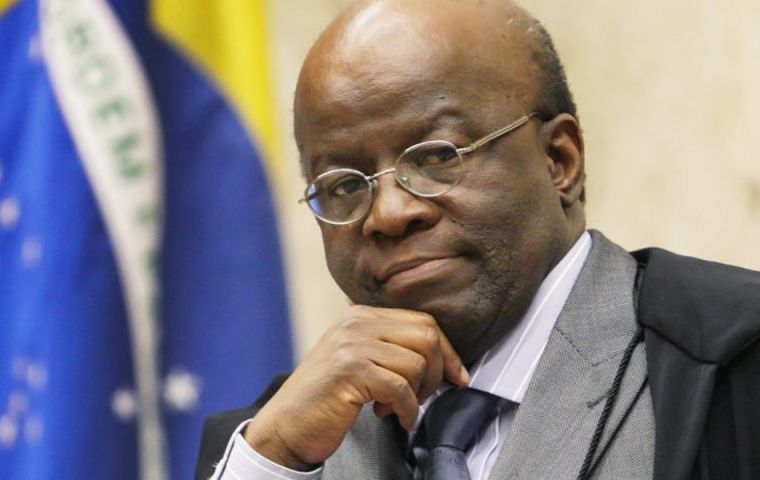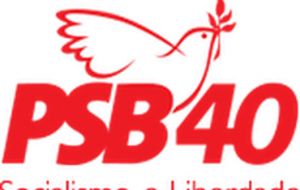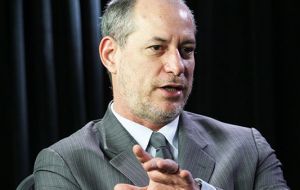 Joaquim Barbosa, a former chief justice on Brazil's Supreme Court with anti-corruption credentials, said on Tuesday he would not run for the presidency in October, despite a growing clamor for his candidacy. Barbosa, the first and only black member of the high court, had in recent weeks positioned himself as a potential center-left candidate. He was attractive to many because of his clean image and background as a judge who battled corruption.
That is an essential selling point in this election, the first since a massive legal probe revealed stunning levels of political graft. Scores of powerful businessmen and politicians have been jailed, including former president Lula da Silva, who still leads all election polls.
"It's decided. After reflecting for several weeks, I finally came to a conclusion," Barbosa wrote on his verified Twitter account. "I do not intend to be a candidate for the presidency."
Barbosa, 63, added that the decision was "strictly personal." His party, the Brazilian Socialist Party (PSB), confirmed the decision in a written statement, and said it would continue to work for political renewal.
Barbosa's decision could benefit Ciro Gomes, a leftist whose Democratic Workers Party was talking with PSB leaders about an alliance before Barbosa's name surfaced. Gomes stands at third in the most recent polling.
Left-leaning former environment minister and two-time presidential hopeful Marina Silva may also see a boost with Barbosa out. She is tying for second place in opinion polls with extreme-right candidate Jair Bolsonaro.
Barbosa never fleshed out what planks he may have run on, aside from saying that he did not believe in "ultraliberal positions" for a country like Brazil, with its deep, persistent economic inequalities and poverty.
In early April, Barbosa registered with the PSB just before the deadline for any potential candidates to belong to a party if they wished to run. Yet he rejected calls from inside the party to more aggressively lay the groundwork for a run.
Several party sources said in recent weeks they were convinced Barbosa did not want the pressure of a presidential run. However, most PSB leaders maintained he was going to be their candidate, and they gushed over his strong showing in a Datafolha poll last month.