Argentine congress passed capital market reform bill; Merval up 6%
Thursday, May 10th 2018 - 08:20 UTC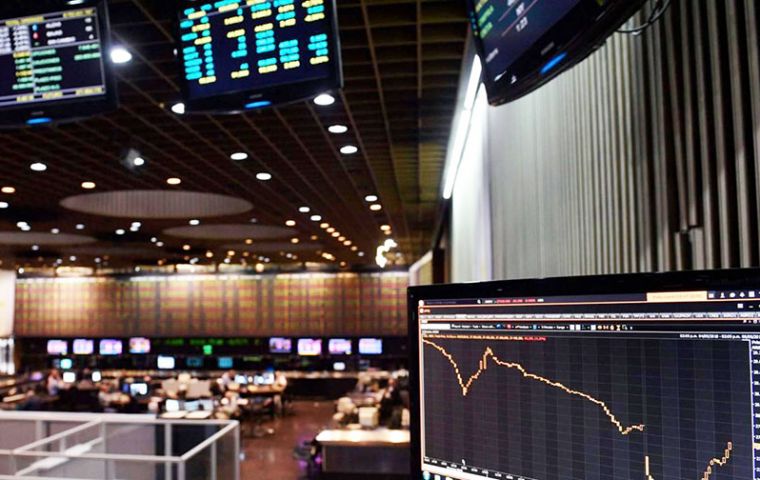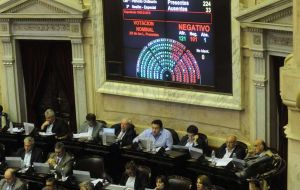 The Argentine Congress passed the government's capital markets reform bill on Wednesday, seeking to boost a troubled economy by reducing the power of market regulators and loosening restrictions on some funds investing in Argentina. Investors and economists consider the reform bill key to President Mauricio Macri's effort to boost investment in the country, whose capital markets are far smaller than regional peers.
Argentina's benchmark Merval stock index was up nearly 6% on Wednesday afternoon.
The upgrade would open the country to a wider range of more risk-averse investment funds. The bill allows closed-end mutual funds to invest in alternative assets like real estate or farmland, while requiring them to raise funds through a public offering to boost transparency, according to a summary sent by a Macri-aligned lawmaker.
World Bank data show that in 2016, the market capitalization of listed domestic companies was 11.7% of GDP in Argentina, far below the 86% in Chile, 42% in Brazil and Peru, 37% in Colombia and 34% in Mexico.
A spokesman for Argentina's BYMA stock exchange said the market capitalization of listed companies was equivalent to 17% of GDP in April.
The overwhelming 159 to 69 vote came a day after Macri announced his government will negotiate a financing deal with the International Monetary Fund aimed at stabilizing Argentina's volatile peso currency while curbing one of the world's highest inflation rates.
The law will modify a rule approved by the previous government that allowed market regulators to remove board members of private companies. The law also expands the regulatory body's power to supervise external audits of companies that raise funds publicly.
It also seeks to boost domestic savings and investment by creating mortgage securities linked to inflation to allow banks to issue more mortgage loans, and creates new instruments for small and mid-sized businesses to raise funds.