Cristina Fernandez formally charged of money laundering and illicit association
Tuesday, May 15th 2018 - 06:36 UTC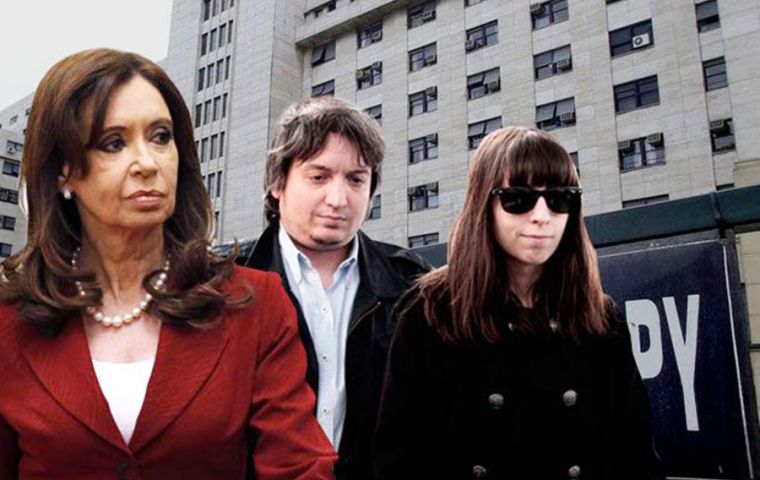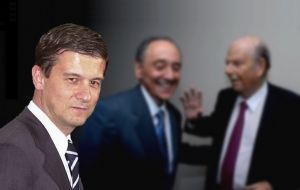 Argentine federal judge, Julian Ercolini, on Monday began legal proceedings against former President Cristina Fernandez de Kirchner (2007-2015) and her two children on charges of money laundering and illicit association.A statement from the court said that Ercolini had frozen assets belonging to the family worth 800 million pesos (some 32 million U.S. dollars).
Ercolini, who oversees the 10th Federal Criminal and Correctional Court of Buenos Aires is investigating Fernandez de Kirchner and her children, Maximo and Florencia Kirchner, after businessmen who won public contracts were found to have allegedly given kickbacks to hotels owned by the family.
The judge said that the case was looking into a potential money laundering ring using funds obtained from bribes given in exchange for public contracts.
According to judicial investigators, the money was laundered through the fictitious renting of rooms at the Alto Calafate hotel, run by the Hotesur firm which is owned by the Kirchner family.
The case began in November 2014 after a tip-off from then national deputy Margarita Stolbizer.
Fernandez de Kirchner denies all the charges and has repeatedly stated she is the subject of a "political persecution" by the current government.