Brexit: Thomson Reuters moves part of its trading business to Dublin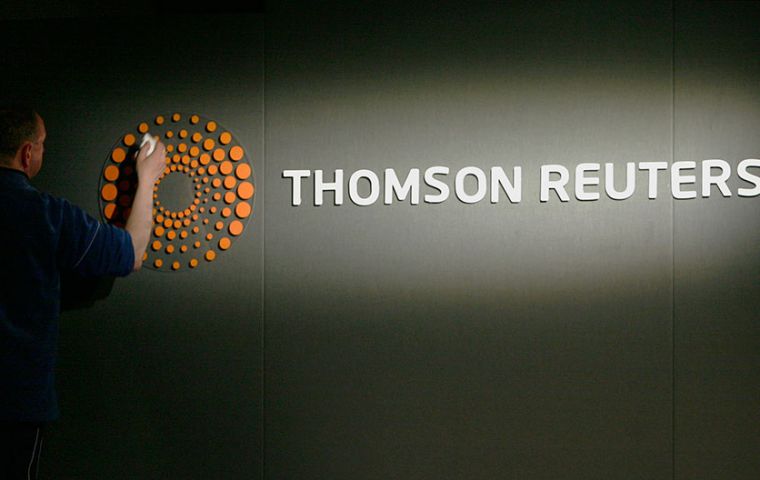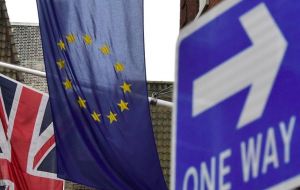 Thomson Reuters, which operates trading systems for financial institutions around the world, is moving its foreign exchange derivatives trading business to Dublin from London. The company said it was moving so that post-Brexit it would still be regulated by European Union rules and could continue to sell into the EU.
The company has set up an Irish company and will employ staff there. However, it said no jobs would be lost in London as a result of the move. The UK is due to leave the EU on 29 March 2019.
In a statement, the company said it expected its foreign exchange derivatives trading business would "not be able to continue to access the EU market after the Brexit date due to the anticipated termination of passporting rights into the EU.
"Therefore, by establishing a new legal entity in Ireland and seeking authorization from the Central Bank of Ireland, Thomson Reuters will be able to continue to sell and market regulated trading services into the Single Market.
Passporting means a firm registered in any European Economic Area (EEA) country can operate in any other EEA country without needing further authorization.
More than £300bn worth of business passes over the Thomson Reuters' London trading system every day, and the vast majority of that trading will now move to Dublin.
The computer systems themselves would remain in London. The company is not the first to move its trading system out of London. Others have opted to go to Amsterdam.
But BBC business correspondent Jonty Bloom said Thomson Reuters was moving now because, with less than a year to go to Brexit, it could not wait any longer to find out what the final Brexit deal will be. (BBC).