Falklands' police make arrest for suspected drugs offences
Wednesday, May 16th 2018 - 08:12 UTC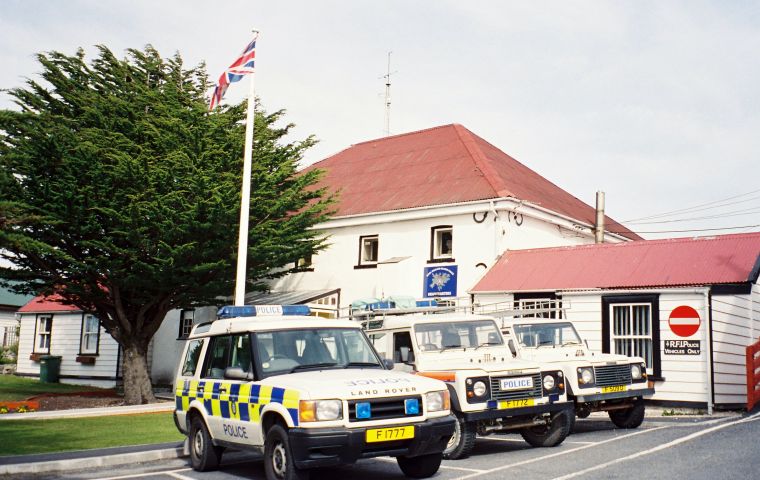 The Royal Falkland Islands Police would like to inform the public that, on the evening of Monday 14 May 2018, an arrest was made at Mount Pleasant Complex in connection with the possession of controlled drugs.
The individual concerned was a male contract officer and following an interview he has now been bailed pending further enquiries.
Superintendent Jeff McMahon said: "This arrest adds valuable knowledge to our increasing understanding of drug use within the Islands. RFIP will continue efforts to disrupt the supply of drugs and I encourage anyone with information to get in contact and enable us to further our efforts with this line of inquiry."
If you have any information with regards to illegal substances in the Islands then please call the police on 28100. As this is an ongoing enquiry, more information will be provided at the appropriate time.