Temer claims that in two years his administration has takes Brazil out of recession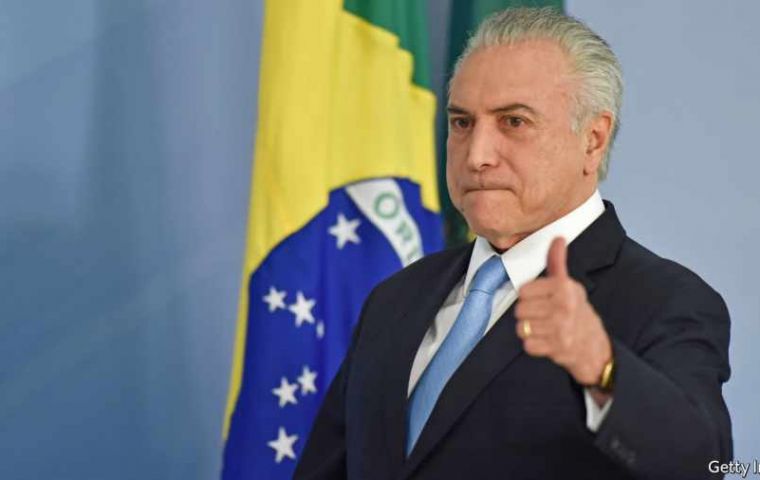 Brazilian President Michel Temer said this week that his administration has taken the country out of debt and successfully overcome the brutal economic recession of the past two years.
Temer delivered an hour-long speech to commemorate the second anniversary of his government, which took power after Dilma Rousseff was impeached and removed due to controversial corruption charges.
"We are responsible and proud for having taking the country out of its worst recession in history, for taking over a government in which the inflation rate was above 10% and putting it back to close to three percent," he said.
"We got Brazil out of debt and put it back on the right path."
As Latin America's largest economy, Brazil's growth decelerated in 2013 and entered a recession in mid-2014 mainly because of the political crisis that resulted in Rousseff's impeachment.
The economy started to recover and officially exited the recession with an annual growth rate of one percent in 2017. In the International Monetary Fund economic outlook published in April, it said the Brazil's economic growth is expected to reach 2.3% this year, higher than most forecasts.
However, the unemployment rate remains high this year, rising to 13.1% in the January-March period, 1.3 percentage points higher compared with the previous quarter.