Why the high unemployment rate in Brazil is going down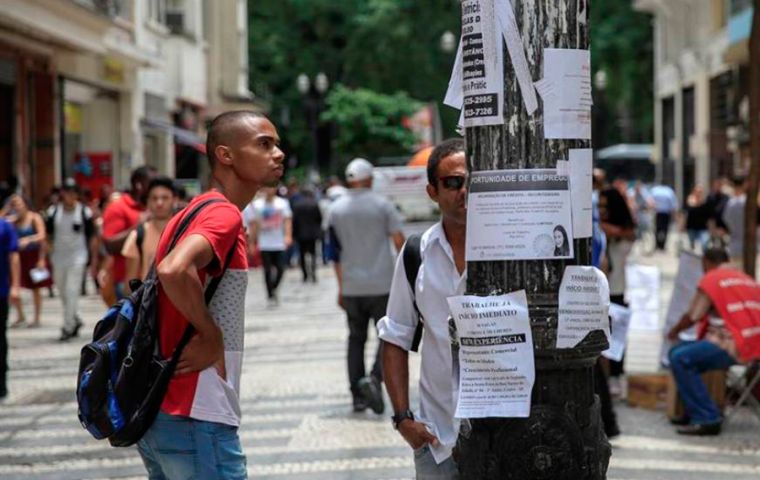 The number of people living in Brazil in a state of helplessness has reached record levels and has actually contributed to the reduction of the unemployment rate over the past 12 months. As the first quarter of 2018 came to an end, 4.6 million people found themselves in a state of helplessness – an increase of 511 thousand people over the course of one year.
The statistics can be checked at the National Household Survey (Pnad Contínua), a national survey organized by the Brazilian Institute of Geography and Statistics (IBGE) that was released on Thursday (the 17th).
In the context of the survey, the term "helplessness" consists of an unwillingness to look for a job. The term used by the US statistics in its U6 category is "discouraged".
People who find themselves in this condition no longer believe that they have a future, professionally speaking. And those who give up looking for a job don't simply exit the labor market: they are not taken into consideration for unemployment statistics. Only those who actually take measures to try and find a job are considered unemployed according to the methodology.
Therefore, even though this state of helplessness indicates a certain level of deterioration within the labor market, it also leads to a lower unemployment rate. In the first quarter of 2018, the unemployment rate was 13.1%, while in the first quarter of 2017, it was 13.7%.
Brazil's unemployment rate has gradually decreased over the past year, mainly due to the increase in informal sector jobs. However, even though the indicator demonstrates an improvement in statistical terms, it also reveals that the quality of jobs available throughout Brazil has deteriorated and that formal employment has reached an all-time low.
The degree of helplessness reached record highs in the Southeast and Northeast of Brazil. However, 2.8 million people found themselves in this condition in the Northeast, while 922 thousand people fit the description in the Southeast. (Folha de Sao Paulo)