Lula's political "handy man" Dirceu, starts 31-year prison sentence for corruption
Monday, May 21st 2018 - 09:02 UTC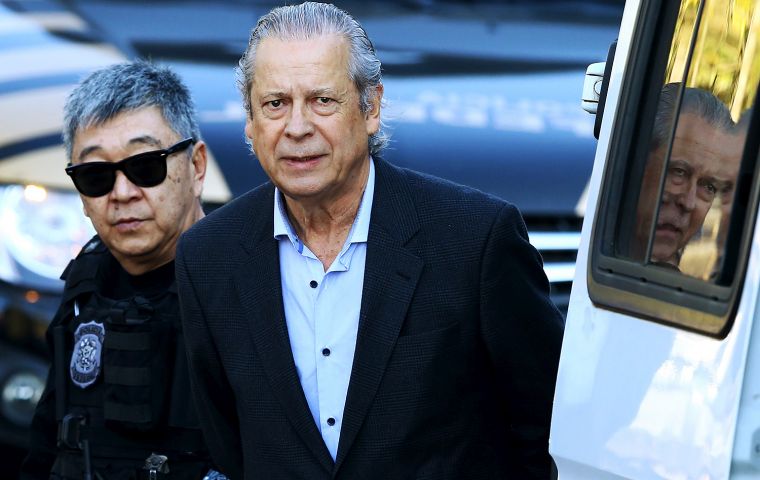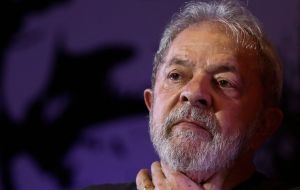 Jose Dirceu, former chief of staff under ex-president Luiz Inacio Lula da Silva, surrendered last Friday to start a nearly 31-year prison sentence for corruption, officials said. Dirceu lost an appeal against his conviction for money laundering, corruption and membership of a criminal group, at a court in Porto Alegre on Thursday.
After turning himself in, he was jailed in Papuda, near the capital Brasilia, the state security secretariat said in a statement. He could next be transferred to the southern city of Curitiba, where the giant "Car Wash" anti-corruption operation is based, the official news agency Agencia Brasil reported.
Lula himself is incarcerated at the federal police headquarters in Curitiba, serving a 12-year sentence for taking an apartment as a bribe, a case he describes as politically motivated.
The two senior ex-politicians are among dozens of other well-known figures who have been caught in the "Car Wash" net. Investigators have uncovered a massive web of bribery and embezzlement in which politicians across the political spectrum colluded with executives at construction giant Odebrecht, among other companies, to plunder from state oil firm Petrobras.
Dirceu, 72, was Lula's right-hand man and one of the co-founders of Lula's Workers' Party. Arrested in 2015, he was convicted in May 2016, but allowed house arrest in May last year while he mounted his appeal.
A third major figure from the troubled Workers' Party, former finance minister Antonio Palocci, has been jailed since 2016 and is reportedly cooperating with prosecutors in a plea deal that would see him turn state's witness.