Mercosur and Japan scheduled to begin trade talks next November in Argentina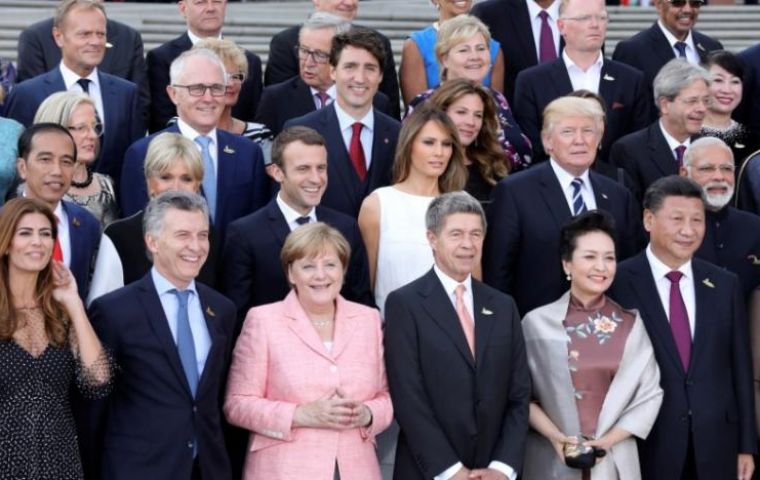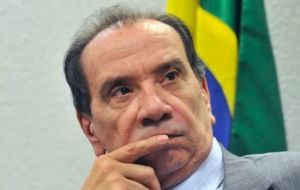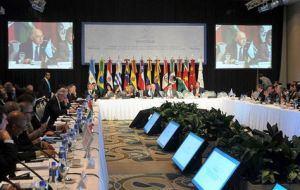 Mercosur trade bloc looks to begin economic and trade talks with Japan as soon as November, Brazil's foreign minister said, calling trade with Asia essential to regional economic health as the U.S. embraces protectionism.
The alliance and common market comprising Brazil, Argentina, Uruguay and Paraguay has a "complementary relationship with Japan," Aloysio Nunes Ferreira said during an interview in Tokyo.
The Group of 20 leaders' summit in Argentina in November "would be a good opportunity" to kick off negotiations on an economic accord, a process Nunes said he hopes to begin by the end of the year.
Brazil "can contribute to Japan's food security" as a supplier of products including chicken, corn and coffee. "If Brazilian products find acceptance in Japan, they will have easier access elsewhere in Asia," Nunes said. Both countries' private sectors "expect a lot" from economic cooperation, he added. Japan's top business lobby, Keidanren, and Brazil's National Confederation of Industry, or CNI, are planning to report in July on the potential of an economic partnership agreement.
With a population of 260 million and roughly US$2.8 trillion in gross domestic product, Mercosur is an economic power to rival the Association of Southeast Asian Nations. Dominance by left-leaning governments deterred the bloc from avidly pursuing free trade pacts until recently. But more centrist leaders have taken power since 2015, invigorating Mercosur free-trade efforts.
The bloc has been in trade talks with the European Union and Canada. Mercosur will "agree on May 25 to start FTA (free trade agreement) negotiations" with South Korea, Nunes said, calling the region's commercial relationship with Asia "very important." China also seeks greater access to the Mercosur market.
The current economic upheaval in Argentina, stemming from steep inflation and a plunging peso, has raised concerns that the region as a whole will suffer, as it did when Argentina defaulted on its national debt in 2001. But "things are different now," Nunes said.
"We do have deep trade ties to Argentina, to be sure. But Brazil has ample foreign currency reserves, runs a trade surplus and has a low 3% inflation".
It will "take time" for Argentina's President Mauricio Macri to complete planned structural reforms in the economy. But the country's difficulties "can be overcome with assistance from the International Monetary Fund," Nunes said.
Venezuela, which was suspended from Mercosur in 2016 for violating rules on democracy, is a different story.
"The economy has collapsed, and it is difficult to see a way out" of Venezuela's painful circumstances, Nunes said. The foreign minister is hopeful that "talks will advance to restore the democratic processes."
On the matter of North Korea, Nunes said he wished success for a planned summit between U.S. President Donald Trump and Northern leader Kim Jong Un, and hopes for the North's denuclearization to produce "lasting peace in the region."