Johnson suggests a Foreign Office aircraft to help bolster post-Brexit trade
Wednesday, May 23rd 2018 - 07:35 UTC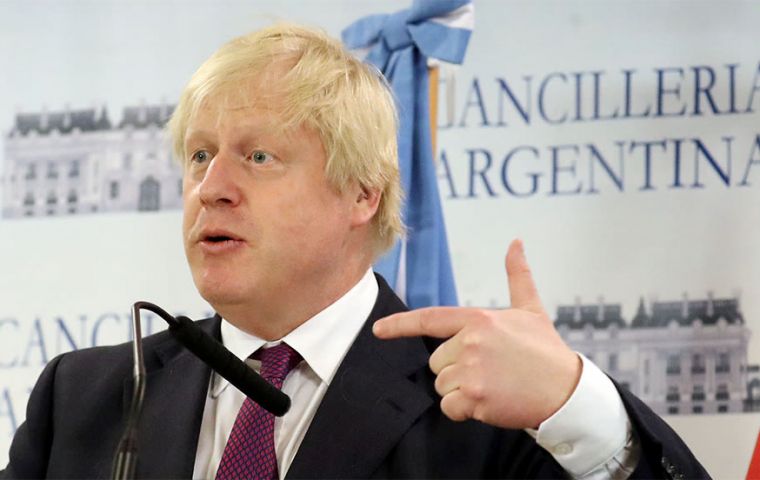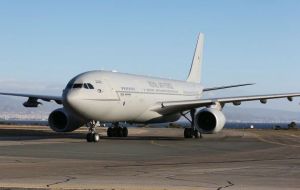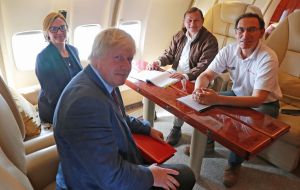 Foreign Secretary Boris Johnson on a South America five-day visit of three countries suggested that Britain's post-Brexit trade prospects could be bolstered if he had his own Foreign Office plane. Speaking in Buenos Aires Johnson said the official Voyager aircraft, on which the prime minister travels, was rarely available – and not colorful enough.
Johnson's comments recorded by the UK media said he was not after something extravagant but an available aircraft to push for British trade interests particularly as the country prepares to leave the European Union.
"The taxpayers won't want us to have some luxurious new plane, but I certainly think it's striking that we don't seem to have access to such a thing at the moment," he said.
"What I will say about the Voyager, I think it's great, but it seems to be very difficult to get hold of. It never seems to be available. I don't know who uses it, but it never seems to be available. And also, why does it have to be grey?"
Johnson's remarks follow his public support for a new royal yacht and a series of commemorative stamps, to "show the world we've got Brexit licked".
"Look, I'm on record, I definitely think that we should have a flagship," he told journalists. "But if there's a way of doing it [getting a plane] that is not exorbitantly expensive, then yes, I think we probably do need something."
Johnson is using commercial airlines throughout his trip, apart from a flight from Lima into the Amazon rainforest, on which he travelled in the Peruvian president's plane, equipped with walnut paneling and embellished napkins.
Throughout the tour Johnson has focused on the prospects of strengthening trade and investment ties with countries in the region. "There are big opportunities for UK business here. We don't do nearly enough. There's a low base, but we are going to build on it very fast," he said.
David Cameron's government fitted out an RAF Voyager A330, at a cost of £10m, for use by senior ministers and the royal family – but Cameron used it only once before resigning the day after the 2016 referendum. Headline writers now call it "Theresa-jet". Theresa May was forced to intervene last year in a row between Philip Hammond and Gavin Williamson over the use of military jets for government business.
Johnson said: "I hope you all let the people of Britain know, we sweat the assets in the Foreign Office to such an extent, mainly we use the Queen's Flight, but I think the planes are now 30 or 40 years old. They are superb BAE146s – they are masterpieces of engineering."