China expected to import record volumes of US oil and soy, to help ease trade tensions with the US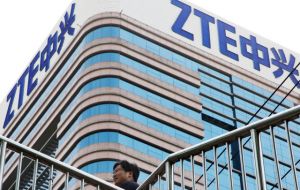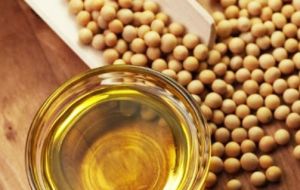 China will import record volumes of U.S. oil and is likely to ship more U.S. soy after Beijing signaled to state-run refiners and grains purchasers they should buy more to help ease tensions between the two top economies, trade sources said on Wednesday.
China pledged at the weekend to increase imports from its top trading partner to avert a trade war that could damage the global economy. Energy and commodities were high on Washington's list of products for sale. The United States is also seeking better access for imports of genetically modified crops into China under the deal.
As the two sides stepped back from a full-blown trade war, Washington neared a deal on Tuesday to lift its ban on U.S. firms supplying Chinese telecoms gear maker ZTE Corp, and Beijing announced tariff cuts on car imports.
But U.S. President Donald Trump indicated on Wednesday that negotiations were still short of his objectives when he said any deal would need a "different structure".
China is the world's top importer of both oil and soy, and already buys significant volumes of both from the United States. It is unclear how much more Chinese importers will buy from the United States than they would have otherwise, but any additional shipments would contribute to cutting the trade surplus, as demanded by Trump.
Asia's largest oil refiner, China's Sinopec will boost crude imports from the United States to an all-time high in June as part of Chinese efforts to cut the surplus, two sources with knowledge of the matter said on Wednesday.
Sinopec's trading arm Unipec has bought 16 million barrels, or about 533,000 barrels per day, of U.S. crude to load in June, they said, the largest volume ever to be lifted in a month by the company and worth about US$1.1 billion.
China has been one of the top buyers of U.S. crude exports since Washington lifted a 40-year ban on shipments in late 2015. Since then, U.S. crude exports have risen rapidly as output from shale fields hits record highs. Exports are straining U.S. pipeline and port capacity, and may be reaching a limit until capacity expansions underway are completed.
Other Chinese refiners are looking to reconfigure their plants so they could buy and process U.S. oil, one trade source said.
Soybeans are America's top agricultural export to China, worth US$ 12 billion last year, and the absence of Chinese buyers from the market had left U.S. farmers wondering if their biggest buyers was going to want their next harvest.
U.S. Gulf export prices for the new soybean crop rose on Tuesday, which a U.S.-based trader said may indicate a revival in demand from China.