IMF/Argentina discussions to stabilize the economy are "progressing well"
Saturday, May 26th 2018 - 09:11 UTC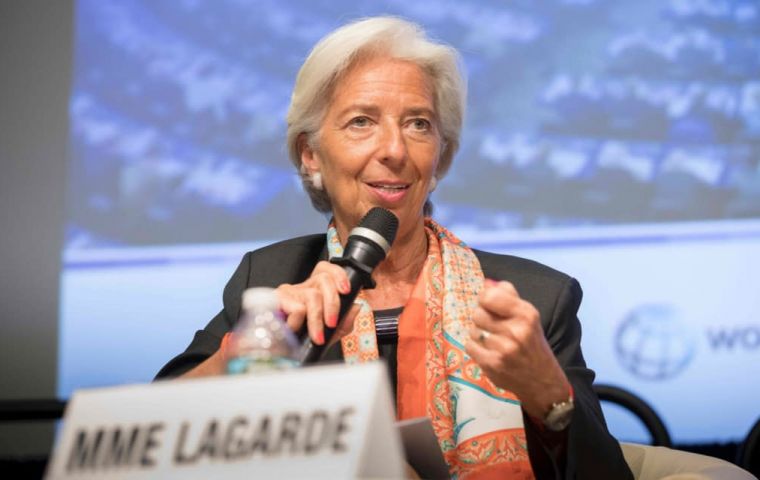 "We are really moving ahead and we have committed to President Macri that we will do the best we can in order to move expeditiously and efficiently in order to change the perception about Argentina and the perception that people have about our role," Ms Lagarde said in Russia.
"So I am very, very focused on that relationship."
Ms Lagarde said the current outflows seen in emerging markets were to be expected in the event of dollar strengthening, but that many markets are in much better shape today than at the time of the "taper tantrum" in 2013.
"We did say that with dollar strengthening and monetary policy tightening in the US we would most likely see a flow back of capital from emerging markets," she said.
"That's obviously going to unsettle some of the emerging markets that have not taken the necessary precautions or are weak in their fundamentals."