Falklands: Argentine cabinet chief will honor fallen British combatants, at St. Paul's cathedral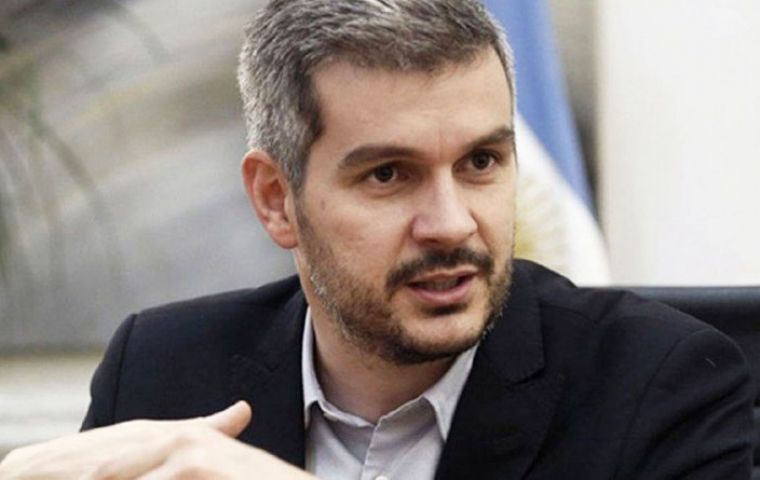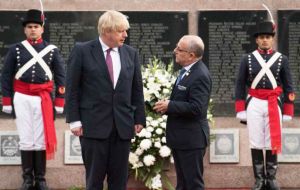 Argentine cabinet chief Marcos Peña will be honoring the British combatants fallen during the South Atlantic conflict when he travels to the UK. The ceremony is scheduled for next 4 June at St Paul's cathedral in London
According to official Argentine government information, during the trip to London, Peña will be holding several meetings with British investors, who allegedly have an interest in mining, renewable resources and communications.
The gesture of Peña is in retribution to the recent homage by Foreign Secretary Boris Johnson to the Malvinas fallen at their memorial in Buenos Aires.
The Foreign secretary visited three countries during his recent tour of South America. In Argentina besides confirming the renewed constructive bilateral spirit with Argentina, Boris Johnson attended a G20 ministerial meeting, chaired by Buenos Aires.
During his stay in Buenos Aires, Johnson participated of the ceremony honoring the Argentine fallen in the conflict, and was accompanied by his counterpart Jorge Faurie, plus ministers of Defense and Security, Oscar Aguad and Patricia Bullrich.
This was not the first time such ceremony takes place: when Prince Charles visited Argentina he also deposited a floral wreath and in 1998 ex president Carlos Menem did something similar with the British fallen in the Falklands, during an official visit to UK.