Impersonation of Mao Zedong sparks uproar on Chinese social media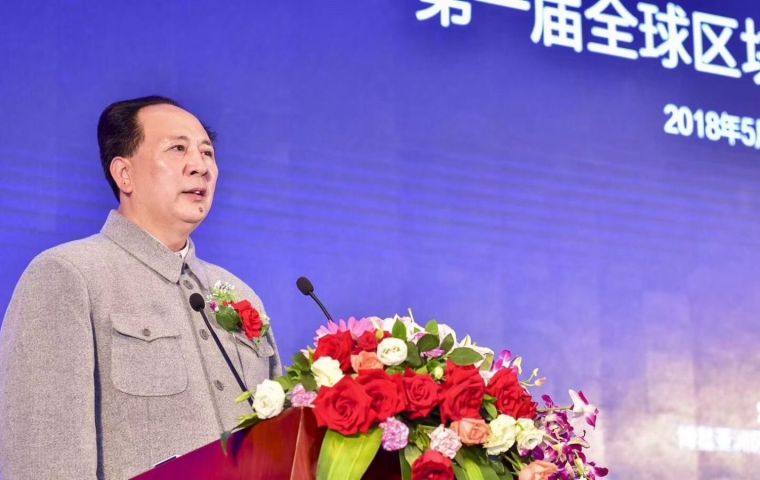 A publicity stunt at a conference about blockchain technology in China, which saw an actor impersonate Mao Zedong, has sparked uproar on social media. Xu Guoxiang imitated Mao - by wearing a grey suit and speaking in his Hunan accent - at the Boao Blockchain Forum for Asia in Hainan Province.
China's law prohibits using the names and images of party leaders for commercial purposes. The event's organizers were forced to apologize for the stunt.
The Boao Forum for Asia has issued a statement saying it is not affiliated with the Boao Blockchain Forum for Asia. At the conference, Mr Xu said: "I sincerely hope this forum is a success. I thank you in the name of Mao Zedong!"
He delivered a speech with "actor characteristics and personal opinion", according to China's Global Times news website.
Blockchain is a technology that underpins digital currencies and was the focus of the conference. Chinese state radio said Mr Xu was a "little-known actor".
The reaction on social media has been critical of the stunt, as Mao Zedong is still venerated by many in the country as the founder of modern China. Some who commented on Chinese social media platform, WeChat, said they feared Mr Xu's performance could hurt the future of blockchain in China.
One user denounced the impersonation as "shameless" and "sensationalist".