Argentine military to have a greater role in combating drug-trafficking
Thursday, May 31st 2018 - 08:54 UTC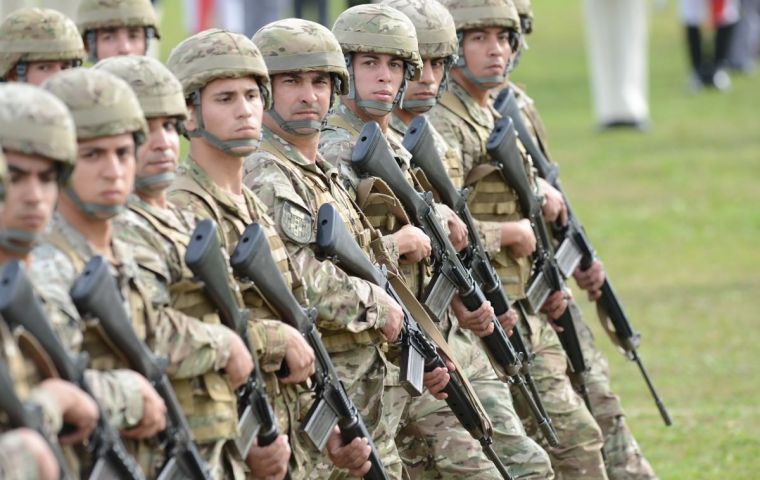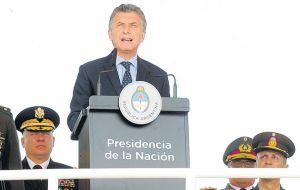 Argentina's Armed Forces will soon play a bigger role in the fight against drug-trafficking and terrorism, as the president Mauricio Macri administration looks to assigning new responsibilities to the military in domestic and border security.
Among the proposed changes, the Air Force will play a greater role in air traffic control while the Army will have a larger presence on the country's northern borders, according to a draft presidential decree to which the news portal Infobae had access.
"By putting the Army on the border we will be able to reposition a greater number of Border Guard officers on the streets and roads to strengthen daily security and stop common crimes", Defense Ministry sources told Infobae.
The activities of the country's Armed Forces are a sensitive topic in Argentina given the atrocities the military committed during the 1976-1983 military dictatorship.
Several major restrictions on the military remain in place from previous governments, while Armed Forces infrastructure and personnel numbers have significantly declined, particularly in the last decade.
The Macri government has come out in defense of its decision, which will come into effect from June 2.
"Brazil, Mexico, Colombia and many other sovereign countries are using their Armed Forces in some way to control the activities of drug-traffickers, drug-guerrillas or Islamic militants", a statement from the Cabinet Chief's Office said.
"Not doing so implies falling behind the rest of the world and not using the human resources and materials (of the Armed Forces), which cost the national state a great deal of money", it added.