Coca Cola supports Macri with US$ 1.2bn, 2019/2021, investment pledge
Thursday, May 31st 2018 - 07:11 UTC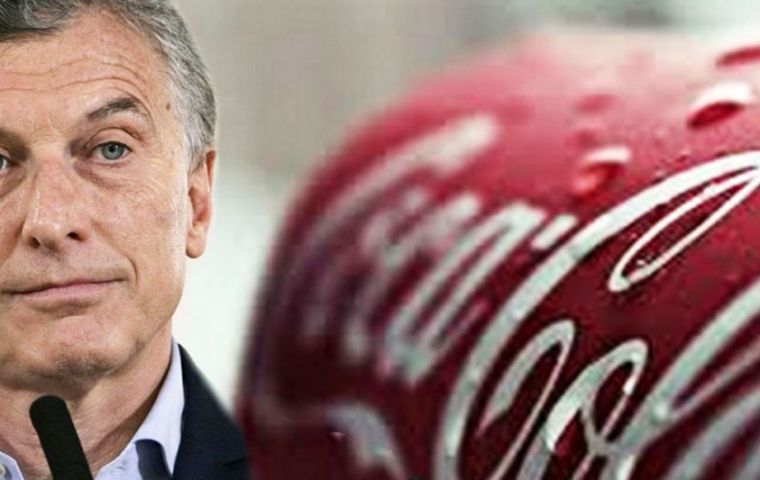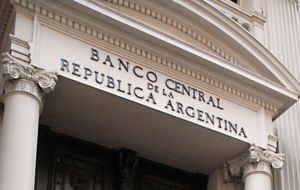 Coca-Cola announced it would increase its investments in Argentina over the next three years, giving embottled President Mauricio Macri's government a boost at a difficult time.
Coca-Cola said in a statement it would invest US$ 1.2 billion in Argentina from 2019 to 2021, up from US$ 1 billion from 2016 to 2018, noting the "responsibility of the corporate sector in this transcendental moment for the country."
Coca-Cola was one of the first companies to pledge a major investment in Argentina after Macri took office in late 2015 promising business-friendly reforms after more than a decade of leftist populism.
Macri's government is struggling with the aftermath of capital flight earlier this month. The central bank hiked interest rates to 40%, the highest in the world, and the government is negotiating stand-by financing with the International Monetary Fund after a run on the peso currency.
Macri's popularity has plummeted and opponents in the Senate are trying to pass a bill to end the government's planned utility price hikes. Macri has said Argentina cannot afford not to raise energy and transportation prices and needs to lower its deficit. He would likely veto the bill.