China plans temporary anti-dumping measures on Brazilian broilers
Friday, June 8th 2018 - 08:28 UTC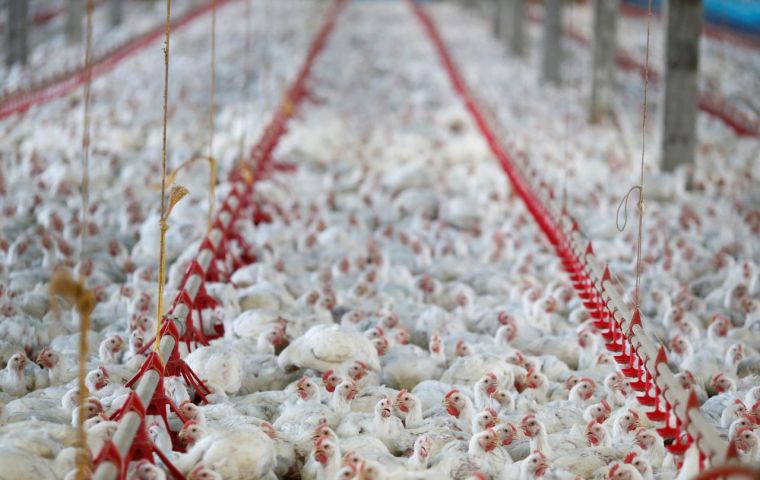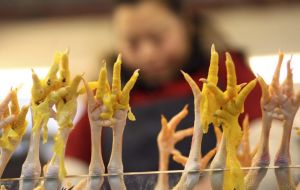 China will impose temporary anti-dumping measures on Brazilian broiler chickens from June 9, the commerce ministry said on Friday, after finding in a preliminary ruling that its domestic industry has been substantially damaged by the imports. Local firms buying Brazilian chicken will be required to pay deposits ranging from 18.8% to 38.4% of the value of their shipments, the ministry said in a statement. The measures cover products supplied by top Brazilian exporters JBS and BRF.
Brazil accounted for more than 50% of broiler products supplied to China, the world's No. 2 poultry consumer, between 2013 and 2016, the commerce ministry said when it announced a probe of the imports last August.
"During the period of damage investigation, the quantity of imported products and market share from Brazil have continuously increased, and the prices of similar domestic products have been drastically reduced, causing serious damage to domestic industries," the ministry said on Friday.
It added that while there was a positive trend in some areas of the domestic industry, selling prices and profits fell, and stocks increased, with the industry losing money.
The findings and the anti-dumping measures will be another blow to Brazil and its poultry exporters, which are still recovering from the fallout of a food safety scandal. Last month, top global chicken exporter BRF said rising grain prices and trade bans in key markets have stymied management efforts to return the company to profit.
The probe's findings also come as the United States pushes to regain access to the Chinese poultry market as part of ongoing trade talks. Analysts were not surprised by the decision, although noting it is still an initial ruling and could change.