Falklands confirms exchange of fisheries data with Argentina will resume "in short order"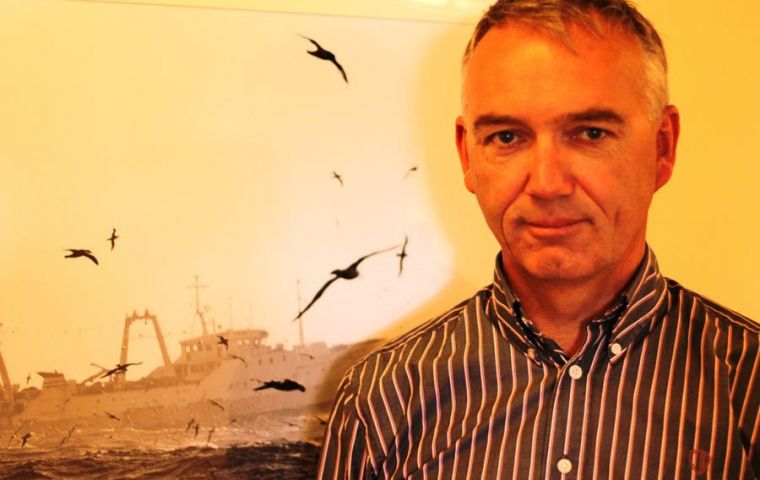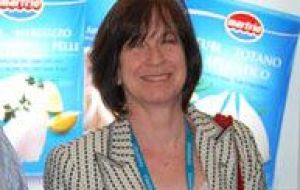 The Falkland Islands Director of Natural Resources John Barton confirmed this week that exchange of fisheries data will resume "in short order" following the resumption of fisheries talks with Argentina last month. Mr. Barton confirmed that proposals for joint research cruises are being drawn up and another meeting has been scheduled to take place in London in late 2018.
Speaking to the Fisheries Committee, Mr. Barton responded to concerns expressed by members and reassured them that the exchange of data would be mutual.
The committee also considered a draft document setting total allowable catches and effort for 2019. The recommended effort remains largely unchanged. Presenting the paper, fisheries scientist Andreas Winter noted that the finfish fishery is in transition and therefore it was recommended that the effort be set according to existing practice. It was further noted that although recent yearly catches have been lower than the maximum sustainable yield, stock assessment figures indicate a large biomass, suggesting that the stock has moved rather than been depleted.
In an update given to the committee, Mr. Barton also confirmed that seal exclusion devices had been deployed in the last calamari season. Mr. Barton said industry will deploy dedicated observers in the second season.
Industry representative Cheryl Roberts noted that measures to reduce seal interactions have cost industry in excess of £800,000 and called for those measures to be jointly funded with FIG.
Industry representatives expressed concern that a draft discard management policy had undergone changes that had not been consulted upon. The document, which seeks to reduce seabird bycatch by eliminating discard of fish waste during trawls, requires vessels to have in place storage tanks to hold waste for the duration of the trawl, or less if a dispensation has been granted.
The industry expressed concerns with the need for dispensations for existing vessels, and noted that the revised policy had focused on new vessels. It was also noted that substitute vessels must, under the revised policy, conform to the same requirements.
Industry representatives reiterated they are committed to the policy and its aims, but some of the detail, which had not previously been shared, has technical implications that require further consideration.
Mr. Barton said that the policy retains sufficient flexibility to reflect the technical and safety constraints of existing vessels, but, with regards to substitute vessels, it was important that it's not so flexible that it undermines the intent of the policy. (Penguin News)