A picture that sums up the G7 summit in Quebec City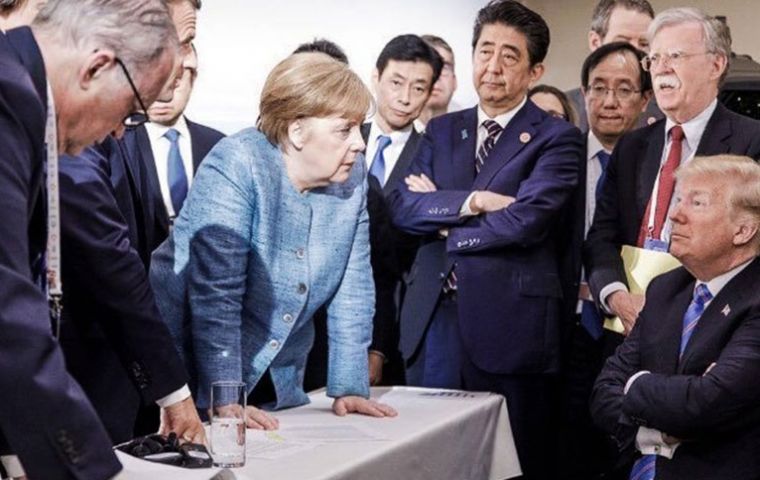 Of the hundreds of images taken at the Group of Seven summit in Quebec City this weekend, the one released by the office Angela Merkel appears to sum up Donald Trump's entire trip.

The image depicts a "spontaneous meeting" featuring the German Chancellor in an assertive pose planting both hands firmly on a table as she addresses an emotionless US President.

Then there's the seemingly unimpressed Japanese Prime Minister Shinzo Abe who appears to be well and truly over it as he gazes at the group.