Mexico's future closely linked to oil development no matter who's the next president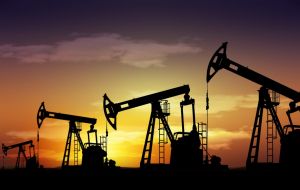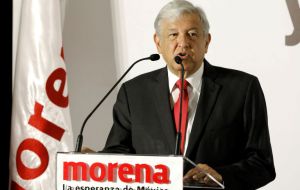 Mexican oil output could return to 2 million barrels per day by about 2022 if the next government pursues plans to auction off development blocs to private investors, Energy Minister Pedro Joaquin Coldwell announced. Mexico will elect a new president on July 1 but the front-runner in opinion polls, leftist Andres Manuel Lopez Obrador, has threatened to delay opening up the energy sector to private investment.
Opening the oil and gas industry was a central pillar of President Enrique Pena Nieto's plan to lift Mexico's sluggish economic growth. However, that policy has been shaken by U.S. President Donald Trump's threats to dump the North American Free Trade Agreement (NAFTA).
The next Mexican president is scheduled to take office in December.
The current Energy Minister Joaquin Coldwell said that two further auctions planned before the handover would go ahead, as would tenders for seven joint ventures known as farm-outs. Joaquin Coldwell says Mexico must invest around US$640 billion to arrest a longstanding slide in production and return output to 3 million barrels per day (bpd).
Production, which peaked at almost 3.4 million in 2004, stood at 1.886 million bpd in April, official data show. It will probably not return to 2 million bpd for a few more years, he said.
"Two million (bpd) could be in the second half of the next government if the auctions continue," he said. "From 2022 approximately. And three million (bpd) by 2040."
The auctions stem from 2013-14 changes to Mexico's energy laws and began in mid-2015. However, they have yet to translate into higher crude oil output in Latin America's no. 2 economy.
Joaquin Coldwell said oil exploration and production was a long-term process and companies that had already made discoveries could add around 35,000 to 50,000 bpd to output by the second half of next year.
Lopez Obrador says the contracts awarded under the opening should be revised to ensure there was no corruption involved and that all further auctions should be halted in the meantime. Several of Lopez Obrador's economic advisers have said they expect the process to continue after the revisions, though he has floated the idea of unpicking the reform.