A divided Argentine congress and society vote to decriminalize abortion
Wednesday, June 13th 2018 - 08:35 UTC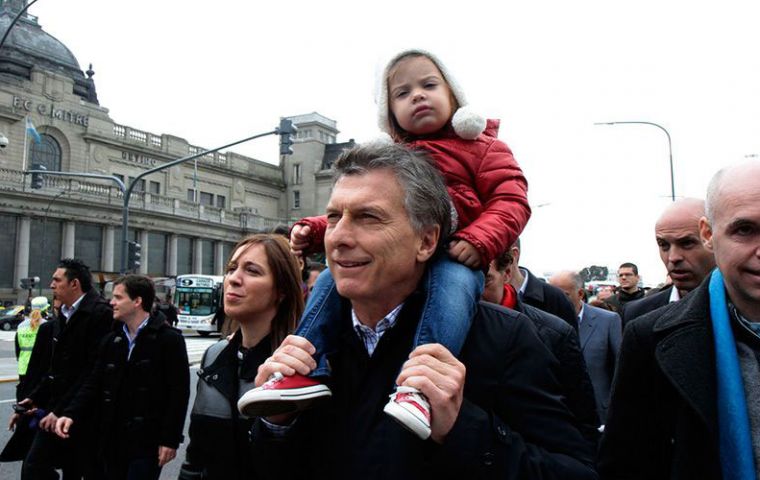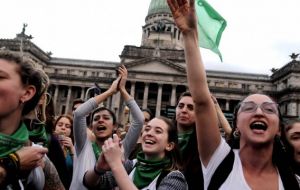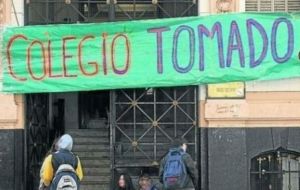 Argentina's Lower House will vote on Wednesday a bill to decriminalize elective abortion without judicial authorization in the first 14 weeks of pregnancy. In Argentina abortion is only allowed when the mother's life is at risk or as a result of rape.
The bill that would make Argentina join Cuba and Uruguay as countries that effectively legalize abortion has sparked a wave of last minute tension among activists for and against the practice.
Observers believe, based on a current vote count, that the bill will not pass the Lower House. In effect of the 257 Deputies it is believed 109 will support the bill but 117 will reject it while, on Tuesday evening there were 27 who had not expressed their support.
President Mauricio Macri although he has declared himself "pro life", last March he supported the initiative calling for "a mature and responsible debate".
Pro and anti-abortion activists have called their followers to Congress to accompany the vote on Wednesday afternoon.
A number of leading political and cultural figures have spoken out on the bill in the last few days, while a handful of public schools have been "occupied" by students wishing to express their support for abortion.
National Education Minister Alejandro Finocchiaro weighed in on that issue saying: "There is no reason that justifies, in times of democracy, that an educational facility be 'occupied' this way".
"It is not good that students occupy 10 colleges but it is [good] that more and more people think that this is not the right path" for students to express their beliefs, he told Radio Mitre.
"Yesterday there were 20 meetings and half of the colleges were occupied. In previous years, we would have seen between 70 and 80 schools occupied", he added.
Several NGOs argue that in Argentina over a hundred women, mostly of low income, die because of illegal abortions. Some half a million women are believed to undergo abortions in the country, which makes it a "public health problem"