Falklands commercial aircraft out of service for six months
Thursday, June 14th 2018 - 06:59 UTC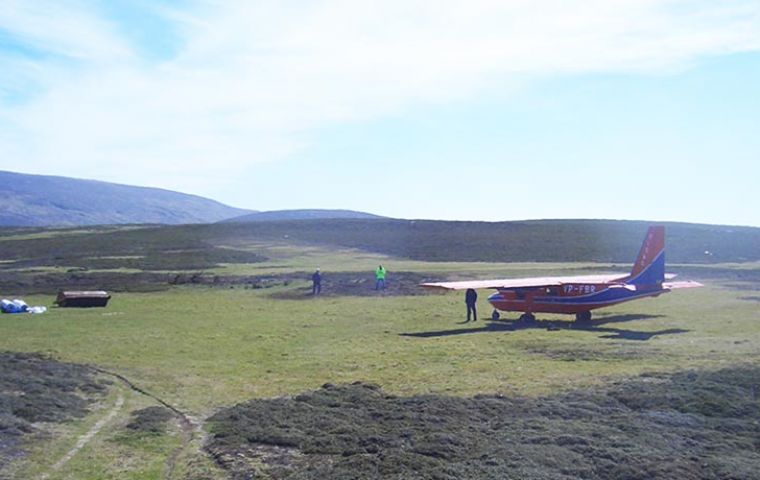 Following the landing incident on Beaver Island on Monday 11 June 2018, Falkland Islands Government Air Service has reported that the aircraft is currently secured on Beaver Island.
FIGAS are currently in the process of devising a recovery plan and are working with the aircraft manufacturer on a repair plan.
Recovery of the aircraft is a priority but may take some time. It is likely that the aircraft could potentially be out of service for six months which will have an adverse effect on FIGAS operations
A further update will be issued at the appropriate time.
The FIGAS fleet consists of five Islanders, (Britten-Norman BN-2B), one of which is a dedicated Maritime Patrol aircraft. Flying is becoming increasingly more seasonal with ground based tourists and local passengers making up most of the traffic.