New conflict brewing with Brazilian truckers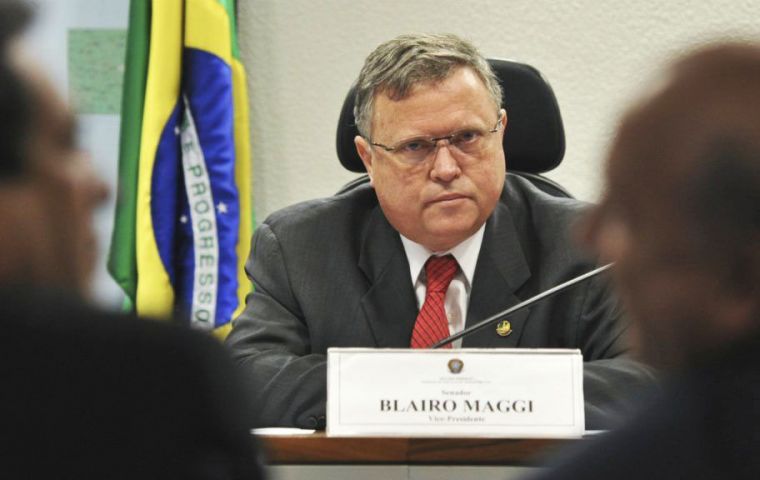 Talks on new prices for truck freight in Brazil, following a nationwide truckers strike in May, have yet to be concluded and the lack of a deal is hurting goods transportation, Brazil's Agriculture Minister Blairo Maggi said.
Maggi told reporters in Brasilia that at least 60 ships in all Brazilian ports are facing loading delays because of reduced trucker movement from areas such as Brazil's center-west grain belt to southern ports.
Owners of goods such as soybeans, corn and meat are at odds with the government over minimum truck freight prices it proposed as a measure to end the strike and many are refusing to hire trucks.
A new proposal promised by the government has yet to materialize.
"There are a lot of products waiting for transportation. We should be moving 450,000 tons of goods to ports every day, but we are not," said Maggi.
The minister added that the situation is having a negative impact on forward sales of the new Brazilian soy crop, since traders find it hard to estimate how much they will spend with transportation, which is necessary to define prices they are willing to pay to farmers for grain.
There were some reports on Tuesday that the government would abandon the idea of minimum prices and let the market define those values, as it was before the protests. There was no confirmation from the government.