Several serious charges await for Temer when he steps down from office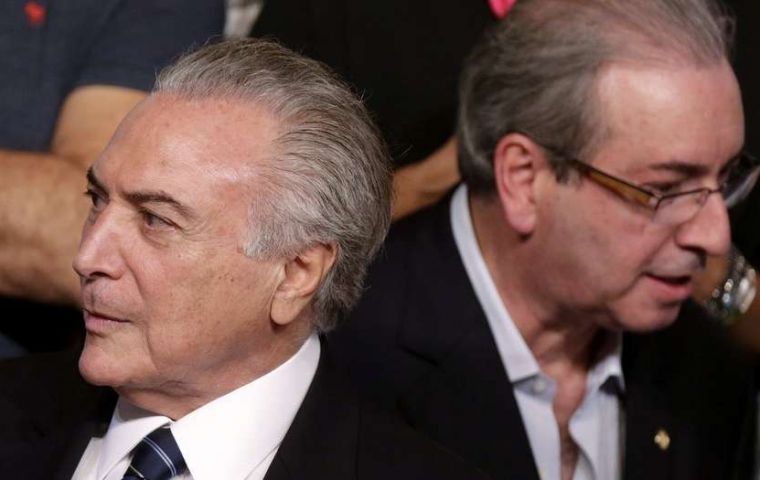 Brazilian President Michel Temer has denied charges that he instigated the payment of hush money to former Chamber of Deputies Speaker Eduardo Cunha, a Planalto statement said. The statement was made after the Federal Police delivered the final report of the investigations into a fraud scheme in credit released by state-owned bank Caixa from 2011 to 2013.
The report concluded that Temer has obstructed justice by instigating a company's executive to bribe Cunha to buy his silence over illicit schemes.
This year has seen Temer facing several accusations. Investigations first came up with the testimony of Joesley Batista, former CEO of one of Brazil's largest meatpackers, who recorded a conversation in an off-the-books meeting with Temer, in which the president alludes to bribing Cunha.
Though the congress initially decided to postpone the prosecution related to the recording until Temer leaves office at the end of the year, later on, it voted to shelve a second investigation on Temer.
Temer's office denied all these allegations, saying that "despite an absolute lack of evidence, investigators insist on taking dialogues out of context in order to try to incriminate the president."