Falklands' mobile services provider announces network improvement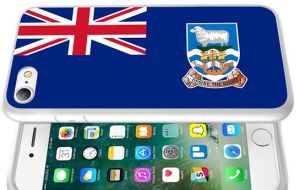 The Falkland Islands Communications Regulator has reminded the public of changes coming this week to mobile services provided by Sure, which follows the switchover of existing services to the new mobile network.
From Tuesday 19 June, the following changes should be in place:
• Customers will notice increased coverage across the Islands
• Pay-as-you-go validity will no longer be tied to creadit, but to the date of last use
• Customer who previously had problems with data services will now be able to use them
Susannah Nightingale, Communications Regulator, said "The installation of the new mobile network is a step towards the provision of better mobile communications services across the Falkland Islands.
It demonstrates the commitment that Sure has made to Government in respect of upgrading the 2G network and extending local coverage. Although 4G services are not yet ready to become functional, we believe that Sure customers will start to see the benefits of these changes over the next few months.
We will continue to work with Sure to help consumers get the most from their mobile communications services."